Premier League: Chris Hughton underlines Wes Hoolahan's importance to Norwich City
Norwich City manager Chris Hughton insists Wes Hoolahan remains very much part of his plans at Carrow Road.
Last Updated: 09/01/14 6:08pm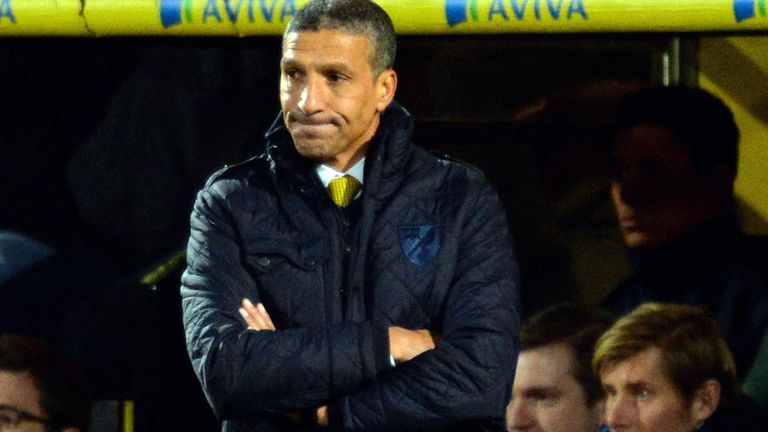 The playmaker has been the subject of recent speculation surrounding his future, with reports claiming Aston Villa manager and former Norwich boss Paul Lambert has tabled a bid.
But Hughton insists the 31-year-old remains integral to his plans after recently earning a recall to the starting line-up.
"Wes is a player who is first and foremost under contract. Apart from the recent FA Cup tie, he had played in the last two Premier League games," said Hughton.
"He is as important as every other player in this squad.
"What we are trying to achieve here is to be as good a team as we can in the best league position we can, for that to be the case, we want to have as strong a squad as we can.
"At this particular moment, Wes is very much a part of the squad."
Norwich's England goalkeeper John Ruddy insisted Hoolahan's presence at the club is vital on and off the field.
"I think Wes is a superb player. I have got a lot of time for Wes, I think he is a fantastic little man," said Ruddy.
"There is only one Wes Hoolahan, he is brilliant to have around the place as well, so I am desperate for him to stay here, and I am sure everyone else in that dressing room is as well."
Norwich have been linked with a number of players during the January transfer window including Everton defender John Heitinga and Manchester United winger.
But speaking at a press conference ahead of his side's trip to Everton, Hughton was coy on his interest in the duo.
"He (Heitinga) is one of a few names who has been associated with ourselves and other clubs - that is part of what we have to expect in the media and have to accept," Hughton said.
"It (Zaha) is probably a natural one because we have had some problems in midfield (with injuries), particularly out wide.
"As we go further into this window, the names will become more, not only for us, but for every club.
"The correct way for us is to tell you something which is fact because the majority of what you read is certainly not fact.
"What will always happen is there will always be enquiries, we will make some about certain players and clubs will make some about our players. That is a normal part of the game.
"The correct way and consistent way for us is those are private conversations between the clubs, and that will always remain the same.
"When there is anything to say about anybody when it is appropriate, we will make the announcement."