Transfer news: Joe Kinnear says Newcastle may not sign anyone in January
Newcastle director of football Joe Kinnear says the club may not sign any new players during the transfer window.
Last Updated: 12/01/14 1:35pm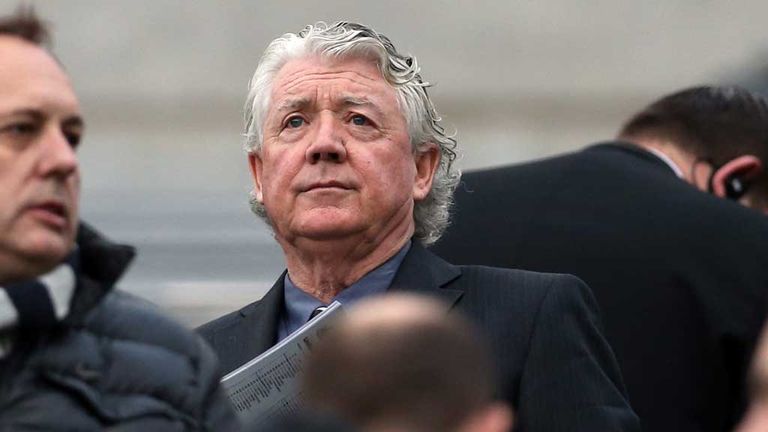 The Magpies have been linked with a number of potential targets in recent weeks and manager Alan Pardew has said he hopes to add to his squad with another striker a priority.
However, Kinnear has confirmed that the club will stick to their policy of only doing business if the player and the deal are right, and that could mean no new signings.
Writing in his programme notes ahead of Sunday's Premier League clash with Manchester City, Kinnear said: "Given the business we did last January and with the addition of Loic [Remy] in the summer, it is our belief that we now have a squad that, in terms of quality and quantity, is stronger than we had in the season we finished fifth, and should enable the manager to deal with every reasonable eventuality.
"For obvious reasons, in January 2013 we did significant business, but this year we can afford to take a more calculated and considered approach - if the right player becomes available for the right price and we are sure he can improve on what we have in the squad, then we may do business.
"If not, then we won't. That's how it should be. We will not be rushed or forced into making knee-jerk decisions, which experience tells us more often than not turn out to be costly mistakes."
Kinnear also revealed that Newcastle's intention is to limit signings to "one or two" a year as they attempt to build upon the pool of players they already have.
He added: "Now that we have strength and depth in most areas, as well as players within our ideal age range in most positions, our intention for the first team going forward is to sign one or two players per year to improve the squad.
"This will be done within strict financial parameters - the club will only spend what it can afford."