Premier League: Grant Holt keen to repay faith shown in him by Aston Villa boss Paul Lambert
Grant Holt is desperate to show he still has what it takes to play at the highest level after joining Aston Villa.
Last Updated: 16/01/14 9:24pm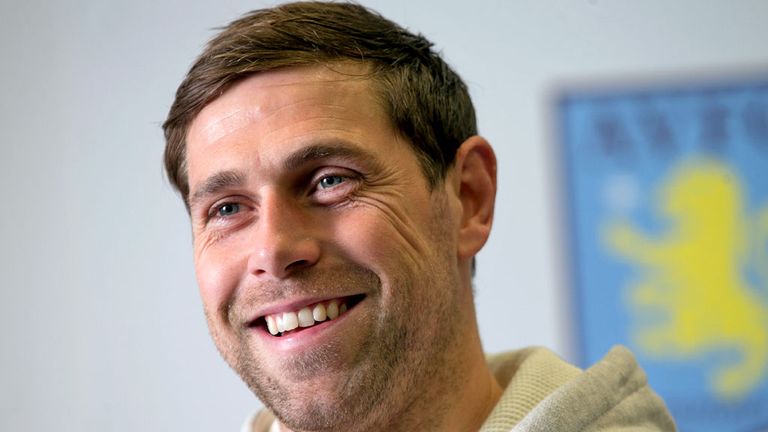 The former Norwich striker has scored just twice in 22 games since joining Wigan last summer and is keen to repay the faith shown in him by Villa boss Paul Lambert.
The 32-year-old shone under Lambert's guidance at Carrow Road and is desperate to get his career back on track over the next six months.
"Obviously everyone has noticed I haven't been playing that much at Wigan," Holt told Aston Villa TV.
"It has been a frustrating year because I went to Wigan and got an injury and that has been hampering me a little bit. It is a massive opportunity for me, as I was in the Championship last week sitting on the bench.
"The way the last five months have gone have summed up my career to a T and how bizarre it has been: going back to the Championship and then coming back to the Premier League is just the way my career has gone and I've been very lucky.
"I see it as another chapter for me to step on again. I am sure the career I've had with the ups and downs has given me belief.
"Now it is up to me to show everyone I can get back that success I had with Norwich last season and bring it to Villa. I am sure with the players he (Lambert) has here it can only enhance me as a person and a player.
"He gets the best out of people and there is no doubt what he did for me and a few others at Norwich shaped our careers massively. I know what he expects and I am looking forward to working with him.
"He has spoken to me at length and I will try to do exactly what I can for this club. We all know it is a team in transition. The side are young but they have held their own and hopefully I can bring something different, bring some experience to help them along and help them on the pitch as well."