Premier League: Chris Hughton looking for victory over Hull to kickstart his season
Chris Hughton admits a win at home to Hull this weekend could be the spark which ignites Norwich's season.
Last Updated: 18/01/14 2:28pm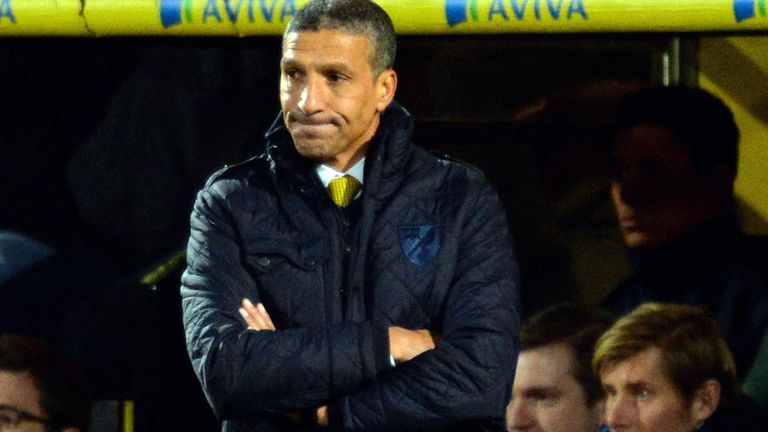 City have not won any of their last eight matches and sit just two points above the relegation zone, an area in the Premier League chief executive David McNally is keen to remain clear of.
"There are aspects of our game which we have been very disappointed with recently," said Hughton.
"But what you can't do is hide from the facts, and the facts are we haven't won for eight games, including cup mathes.
"I think some people who have seen us would be pleased with some of the level of our performance, particularly at home to United where I thought we were excellent.
"But the margins are that small and we know what a win will do for us against Hull. We then go into another home game against Newcastle before travelling to Cardiff.
"Everybody at this club is working and fighting as hard as we can to make sure we get the results that we need."
On reports his job is under threat if Norwich continue to slide down the table, Hughton said: "We are in 15th place at the moment and a if we get a win or two then everybody will be looking at things a lot differently."
After City's most recent defeat, Tuesday's 3-0 loss at Fulham, McNally claimed Hughton's job was safe 'as long as he kept the club out of the bottom three', adding: 'We cannot contemplate relegation at this football club'.