Alan Pardew defends his touchline manner after criticism from Graham Poll
Newcastle boss Alan Pardew has hit back at former referee Graham Poll's criticism of his row with Manuel Pellegrini.
Last Updated: 17/01/14 3:54pm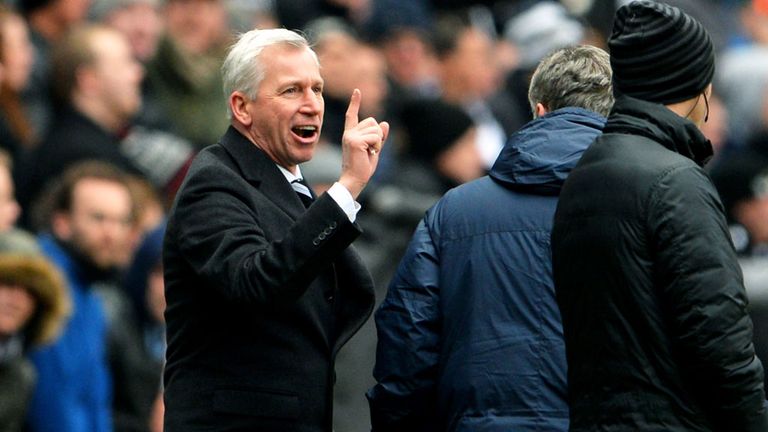 Pardew clashed with the Manchester City boss following Cheick Tiote's controversially disallowed strike during City's 2-0 win on Sunday.
Poll described Pardew as a "Jekyll and Hyde" character, whose off-field persona contrasts sharply with his demeanour during matches.
But Pardew said: "When you sit up there and you have got a cappuccino in front of you and it's a nice afternoon, you can all make wise comments.
"As we all know, when the heat of the battle is on, whether it's tennis, football, American football, we are winners.
"That's what we are paid to do and sometimes in doing that you make a bad tackle, you say the wrong thing, you make a bad judgement - it happens.
"I am on the sideline and make no bones about it, I am going to war and I want to win. Tactically, physically, mentally, I am there to win.
"I'm not there to fight anybody, but I want my team to win and want to see what I think is justice on the pitch, and when you don't see that it can affect you.
"It affected me a little bit, perhaps too much, but I am wrapped up in trying to win.
"Most weeks, I can be very, very calm on the sideline. Sometimes it just doesn't work that way."