Chelsea goalkeeper Petr Cech praises Samuel Eto'o after Man Utd hat-trick
Petr Cech reserved special praise for Samuel Eto'o after the Chelsea striker's hat-trick in the 3-1 win over Man Utd.
By Vasek Kadlec
Last Updated: 20/01/14 1:53pm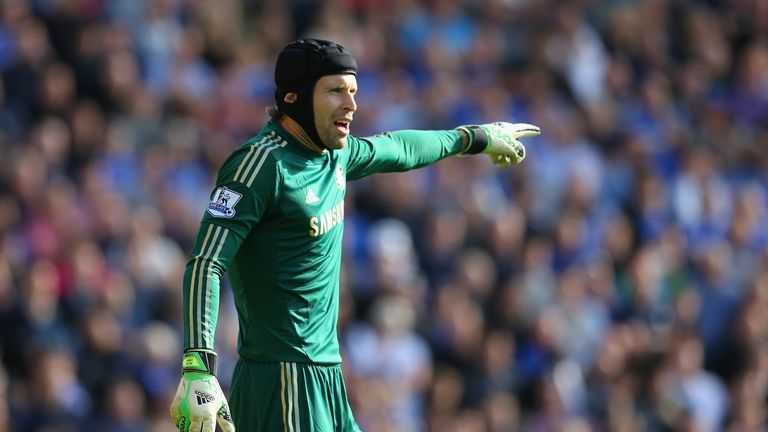 Jose Mourinho's side moved back to within two points of Arsenal at the summit of the Premier League table as Eto'o claimed his first treble in English football.
Cech believes the victory was vital as they battle with the Gunners and Manchester City for supremacy, while leaving champions United 14 points off the pace.
"Samuel was superb. It was probably his best match for Chelsea. After two years spent in the Russian league, where a different kind of football is played, he needed some time to get used to the English Premier League," Cech told his official website.
"Thanks to his talent, hard work and experience he has managed that and you can see how much of a help he is.
"He has been proving his class and I'm happy for him. He's a down-to-earth lad who has achieved a lot in his career. He is happy to be playing for a big club.
"It was a six-pointer. We wanted to win to stay in touch with Arsenal and Manchester City. They (United) started sharply and had a better start than us. We survived, though, and scored goals at extremely important times.
"Making it 3-0 at the start of the second half was decisive."
Cech's afternoon wasn't without drama, as shortly before conceding to Javier Hernandez's late consolation, the Czech international received a back-pass before taking a heavy touch and almost gifting the Mexican striker a goal.
On the decision to make a swift turn on his own line, he added: "Chicharito was there so fast and I had no other option than to do what I did. Otherwise there was the danger of hitting him and the ball would bounce into the goal.
"I thought it was the easiest solution even if it was just half a metre away from the goal line."
Cech knows it is not just the games against their fellow title contenders which will decide the destination of the Premier League trophy.
"It's quite interesting there and very tight," he admitted. "The matches against these opponents will decide, as will those against sides who are considered weaker on the paper. Each game is basically do-or-die."