Premier League: Gus Poyet was trying to protect Sunderland's Steven Fletcher
Gus Poyet has explained Steven Fletcher's initial absence as Sunderland battled back for a point against Southampton.
Last Updated: 20/01/14 2:10pm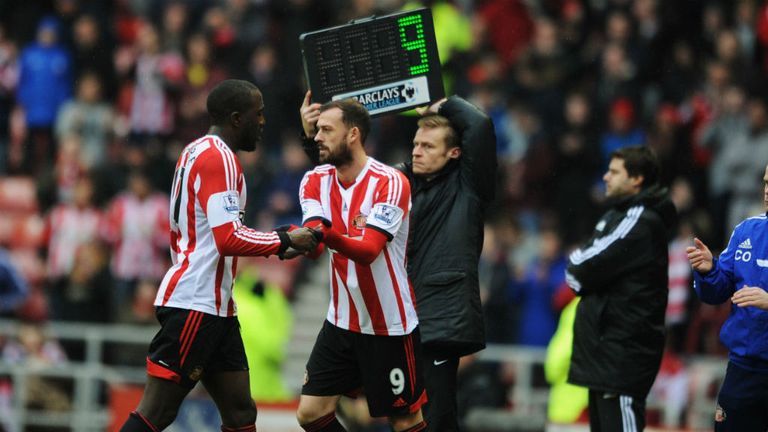 The Scotland international was named among the substitutes for the clash at the Stadium of Light but did not immediately take his place on the bench.
He did appear in the second half and was brought on as a 72nd-minute substitute as the Black Cats pressed for a late winner in the game, which eventually finished 2-2.
Poyet said he was trying to protect Fletcher, who had a slight injury, rather than saving the player for Wednesday's Capital One Cup semi-final second leg against Manchester United - in which the Black Cats have a narrow 2-1 lead.
Little injury
The Sunderland boss told The Chronicle: "He had a little problem - a little injury - and if everything was going spectacularly well for us, he would only have been named (on the bench).
"But it didn't, so I asked him to play for the club, for his team-mates and for the fans, and he did that.
"It wasn't to keep him for Wednesday, it was because he had a slight inflammation of his Achilles and you never know whether it will get worse.
"It's a tricky injury, so we tried to protect him. But I said to him that if I needed him, he would have to play and he was happy to do that.
"He warmed up on the bike indoors, then we called him out and he came on and gave us a very good 20 minutes.
"Sometimes you have to protect the player. I know they are getting paid and everything, but on another day if he had got injured then I would have felt responsible."