Premier League: Tottenham remind fans over use of banned 'Y-word'
Tottenham have reminded their supporters to be careful about using language that could be construed as anti-Semitic.
Last Updated: 22/01/14 9:01pm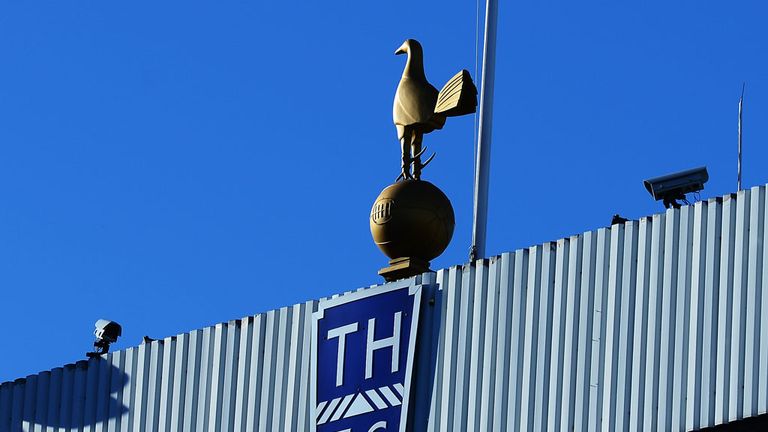 The three men are all accused of using threatening, abusive or insulting words or behaviour, or disorderly behaviour, within the hearing or sight of a person likely to be caused harassment, alarm or distress.
Use of the word has caused much debate, with the Tottenham Hotspur Supporters Trust insisting the word should not be seen as offensive if used in a footballing context by supporters of the club.
But Spurs themselves have once again urged fans not to use the word in the wake of the arrests.
"The club has been in regular contact with the Metropolitan Police and our lawyers since the arrest of fans for use of the Y-word and, as reported, three supporters have been charged and will appear in court next month," read a statement on the official Tottenham website.
"The club conducted sentiment research on the use of the Y word amongst our supporters during October last year.
"We received 11,500 responses and should like to thank fans for the many well-considered and sincere expression of views. We have spent time ensuring that each and every response submitted was read by the team of personnel dealing with this issue at the club.
"The club took the decision, with legal advice, not to issue the findings of the research whilst the cases against our fans were progressing so as not to prejudice the proceedings in any way, and, in light of yesterday's developments, this remains the position.
"We shall continue to monitor these cases as they proceed.
"At this point in time, whilst we believe that our fans do not use the word with any deliberate intent to offend, we would once again remind our fans that the Metropolitan Police has stated that the use of the word can be considered a criminal offence on the basis that it can cause offence and we would ask that supporters are mindful of their use of the word."
The club were also keen to stress their stance on maintaining a "zero tolerance position on anti-Semitic abuse".
Police have repeatedly warned fans not to use the 'Y-word' and have also made arrests over various anti-Semitic tweets aimed at Tottenham supporters.