Tim Howard has backed Manchester United to finish the season strongly
Everton goalkeeper Tim Howard is in no doubt that Manchester United will finish the season strongly.
Last Updated: 23/01/14 7:17pm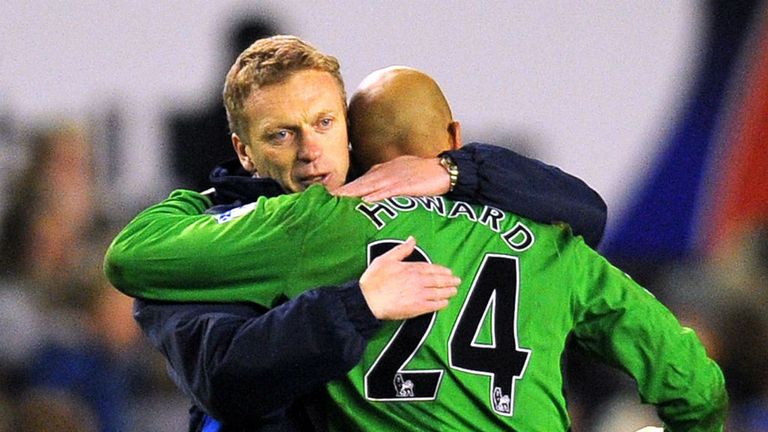 United lie seventh in the table, six points behind Liverpool, who currently occupy fourth position and a Champions League spot.
But Howard, who spent four years at Old Trafford after signing for the club as a direct replacement for Fabien Barthez in 2003, expects United to bounce back before the end of the season.
"I have no doubt they're going to be right in the thick of it," said Howard.
"I have a feeling what we think now is not going to be the case come May 11 because they're obviously the reigning champions and they still have a lot to prove to everyone.
"I still expect them to come good and push us and push the teams right in the hunt so we'll see what happens. Hopefully we can keep them down there but I think they'll have a lot to say about it."
Howard believes David Moyes was always going to find Sir Alex Ferguson a difficult act to follow but insists United's players must take greater responsibility for the way the team have performed this season.
"I think this season was always going to be one where everyone had an eye on them," Howard said. "Sir Alex Ferguson steps down so there was always going to be a lot of scrutiny on Manchester United.
"David Moyes has been under a lot of criticism and one thing I'll say is he's never kicked a ball for Manchester United.
"As players you have to stand up and be counted. It's a very easy thing to talk about the manager and unfortunately that's the pressure of being the manager.
"But you know what he's never kicked a ball for Manchester United and those players who are playing won the title last year so they're a damn good team."