Premier League: Manchester City striker Stevan Jovetic determined to make up for lost time
Manchester City striker Stevan Jovetic is determined to make up for lost time after a nightmare start at the Etihad.
Last Updated: 27/01/14 11:05am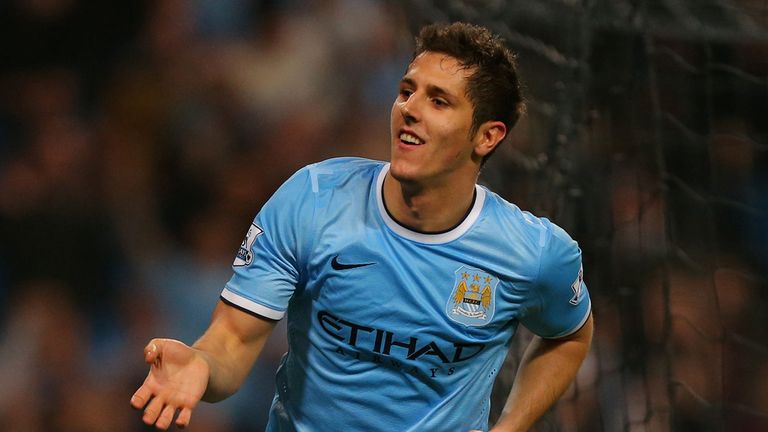 The Montenegro international has been plagued by illness and injury since his £22million move from Fiorentina last summer.
But the 24-year-old is now back in contention and after making two successive substitute appearances he is anxious for more game time with a team that has already scored 110 goals this season.
Jovetic said: "It's much easier when you play and score goals but unfortunately for me it's not been a good way to start.
"But you have to stay calm, to believe in yourself, like I did.
"I know I can do so many good things for this club. I hope I will show that in the last four months until the end.
"We have a lot of games and I hope to get my chance, and I hope to play well.
"Of course I've wanted to score but I also need to say thank you to the guys.
"They've done so well in the Premier League and we are playing Barcelona in the Champions League.
"There's a lot of games, so hopefully we'll win a lot of trophies."
Jovetic is competing with Sergio Aguero, Alvaro Negredo and Edin Dzeko, who have scored 25, 23 and 16 goals respectively this term, for a starting spot.
"I'm happy for the other strikers who have got the goals. From now I want to get goals as well and get close to them," he added.
"I had one problem, and then another, but that is the past and I don't want to think about the past.
"I know my value and that the fans will love me."