Premier League: Liverpool boss Brendan Rodgers prepared for window disappointment
Liverpool manager Brendan Rodgers admits he is preparing for disappointment in the January transfer window.
Last Updated: 28/01/14 7:33am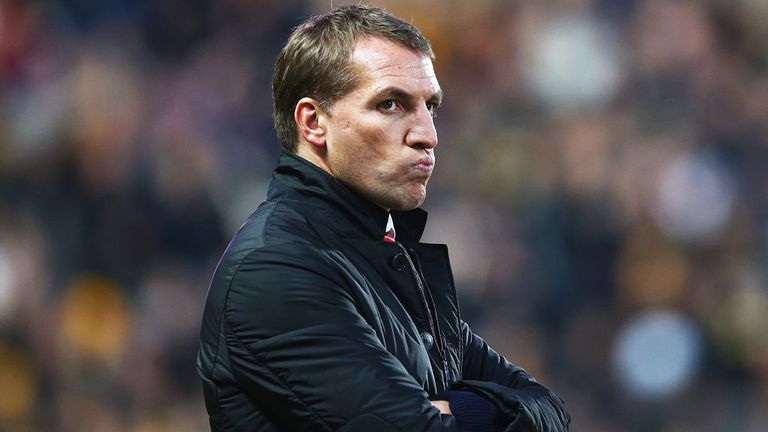 Rodgers missed out on his top target Mohamed Salah last week, when Chelsea gazumped their bid to Swiss side Basel.
He is looking for alternatives to the Egypt international but Rodgers says he may have to scrap it out for a top four spot with his current squad.
"Of course I wanted to strengthen the team that was already here, and if I couldn't do that it would be disappointing," he said.
"We will see where we are once the window shuts. If we don't get them in then as coach I work with what I got.
"My sole intention would be to maximise everything we have left and I will rinse everything out of the players I have available.
"I said to the players in a meeting the other day we have to fight in these remaining games and for the injured ones to get back as quick as they possibly can because we are going to need every one of them.
"If they are not, we have to find ways to win games and we have to remain optimistic until they all get back.
"I have tried to build something here which means we are not overly reliant on one player.
"We have shown we can really challenge at the top end and we have wanted to bring in a few players of quality that could help us and let's hope we can do that between now and the end of the window."
Rodgers says there was little he or the club could have done about Salah, given Chelsea's bid.
"That is something which is out of my control," he said.
"We can identify the players we want to bring in and hope we can get them in, and the club will do everything we feel possible to match the value and worth of the players.
"If they end up going to another club of course it is difficult to take, but you can't worry too much about it.
"The money guys will decide that: the construction of the whole deal with not only the whole player but the agent and the football club.
"It was deemed in this case we couldn't do a deal and Chelsea could and the boy went there."