Premier League: Pepe Mel hopes homework is rewarded as West Brom face Aston Villa
West Brom head coach Pepe Mel has been studying Aston Villa closely ahead of Wednesday's clash at Villa Park.
Last Updated: 28/01/14 4:05pm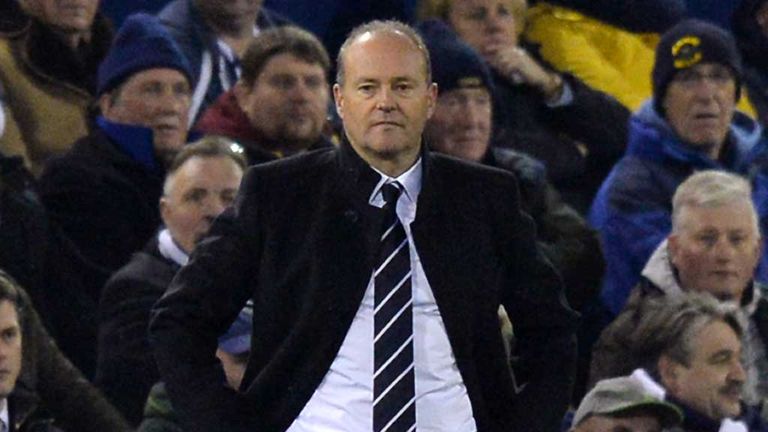 The Spaniard will be taking charge of Albion for only the second time but he has wasted no time in preparing for what he describes as "a big game".
He has watched Villa's 2-1 home defeat to Arsenal - played four days after his January 9 appointment - and their 2-2 draw at Liverpool that followed, as well as reviewing their meeting earlier this season with the Baggies, which also finished 2-2.
Mel said: "I watched their last two games, at Villa Park and Anfield.
"They are a very good team on the counter-attack, but they are also good playing it long and winning the second ball with Christian Benteke.
"My players know this and we have worked hard on stopping these things.
"On my day off (on Sunday) I watched the last game, the 2-2 draw at The Hawthorns.
"It was a good match, but it is important for us to get three points this time."
Certainly, it would be a major early boost for Mel's tenure if he could guide West Brom to victory over their local rivals, and the Spaniard said: "It is a big game for us - the fans, the players, the club.
"We need to win. The only thing is to win."
Mel is yet to make a new signing for West Brom but has indicated the Baggies, with Shane Long having departed, are looking to recruit another forward.
"The club is working very hard to bring someone in," Mel said. "We need someone who is a mobile player and is able to drop in behind."
Mel also revealed he will talk with Craig Dawson about the possibility of sending the central defender out for another loan spell, that it appears likely striker Markus Rosenberg will depart, and that winger Graham Dorrans "could be very useful to us in the future".