Premier League: Sam Allardyce optimistic ahead of Chelsea trip
West Ham manager Sam Allardyce believes his struggling side can get a result against Chelsea on Wednesday.
Last Updated: 28/01/14 5:04pm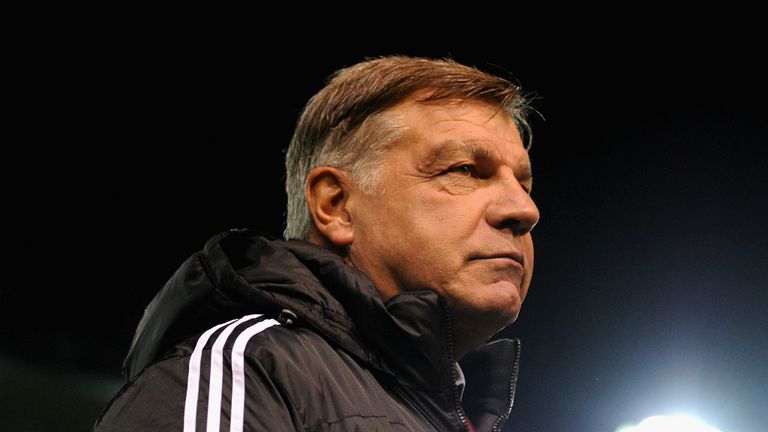 The Portuguese, in his second spell at Stamford Bridge, is unbeaten in all 71 Premier League home games in charge and will welcome 18th-placed West Ham looking to keep pace with Arsenal and Manchester City at the top of the table.
But Allardyce is not prepared to write off his side's chances against their London rivals as the Hammers battle against the drop.
"We can't go to Chelsea and lie down," he said.
"We can't go to Chelsea and think that we're not going to get a result. When all said and done, West Bromwich Albion should have beaten Chelsea this season.
"In a one-off game, if you play to your best and Chelsea aren't functioning at their best, then you can get to the end result like West Brom did. It can be achieved at any one time in any one game and we've got to believe that it can be achieved."
West Ham have not played since their Capital One Cup defeat at home to Manchester City a week ago whereas Chelsea were beating Stoke 1-0 in the FA Cup fourth round on Sunday.
However Allardyce believes the number of options available to Mourinho means there is no benefit to the prolonged rest for his players.
"He [Mourinho] changes his squad and he's got 25 international players to choose from so that's never been a particular problem for a club like Chelsea," Allardyce added.
"Keeping that amount of players and rotating them keeps them relatively happy. Their massive programme throughout the season means that players that don't play so much, generally play 20-plus games.
"We're happy in our squad if players are getting to the 25-game mark because we will only play 40-plus games whereas they will play 60-plus."
Andy Carroll has a chance of starting his first Premier League game for West Ham since May after the forward finally returned to the first-team fold following two troublesome foot injuries.
The 25-year-old will be hoping to offer more of a goal threat to the Hammers but Allardyce conceded that breaching the Chelsea backline in not an easy task.
"The defensive unit has become so difficult to breakdown again which shows that Jose has been concentrating on that," he added. "It was apparent when I was watching them against Stoke City.
"Stoke found it very, very difficult to create any opportunities against
Chelsea and it frees up their quality players.
"Stopping Oscar, [Eden] Hazard, [Samuel] Eto'o is one of the elements for us which we have to be very careful of. When those players get the ball we have to make sure we're very sharp and that we close them down, otherwise their skills and abilities will make life difficult for us."