Premier League: Spurs defender Jan Vertonghen happy with manager Tim Sherwood
Tottenham defender Jan Vertonghen is pleased with how things are going under new manager Tim Sherwood.
Last Updated: 05/02/14 11:30pm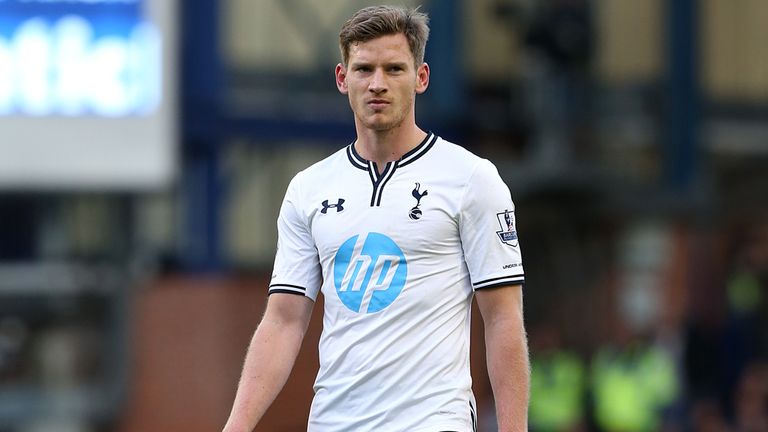 After two months out with an ankle injury, Vertonghen tasted his first football under Sherwood at Hull City on Saturday.
The Belgian admits he was sad to see Andre Villas-Boas leave but thinks Sherwood is doing well.
"It's always sad when you have to change manager," he told the Tottenham Journal.
"Andre did well. He was unlucky at some moments.
"I think Tim is doing very well. He feels the connection with the players and everyone is happy with him."
Vertonghen believes Sherwood's style of play - which has proven popular - is more direct than Villas-Boas employed.
"Every manager has his own thing. Tim is maybe a little bit more direct. You never know what the best thing is for the team so I think this is working out quite well," he said.
On his own return from injury, he added: "I'm happy I'm back. It took me two months. I hope I can do better and better from next week."