Newcastle manager Alan Pardew sorry to see Joe Kinnear leave
Newcastle manager Alan Pardew insists he was sorry to see director of football Joe Kinnear leave the club.
Last Updated: 06/02/14 4:28pm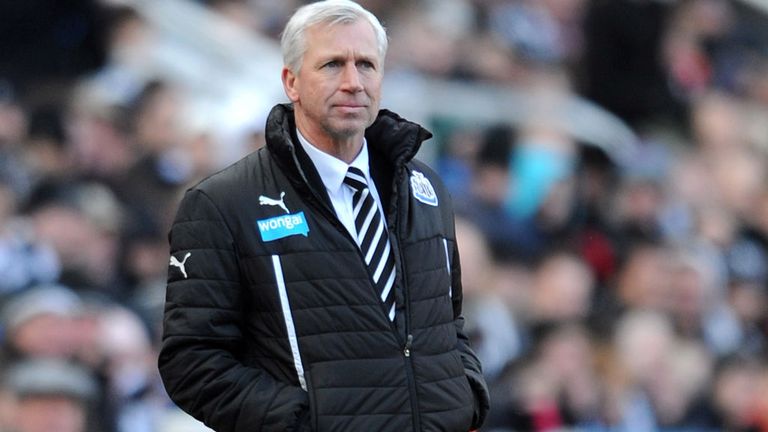 Kinnear resigned from the post on Monday after he failed to secure a single permanent signing during more than seven months in the role.
Some critics had suggested Kinnear's appointment undermined Pardew, while the decision to allow Yohan Cabaye to join Paris Saint-Germain in a £19m deal would appear to threaten their chances of securing European football next season.
But Pardew has paid tribute to Kinnear, insisting he fulfilled a crucial role during his time on Tyneside.
"I'm just sad to see anybody lose their job, as Joe has. He did a lot of good work here," he said.
"But that decision was the board's decision and we have to now work towards getting us and our position in the league more secure.
"My job is actually the next game and that's what I'm focusing on."
That game is the daunting trip to London to face Chelsea on Saturday, with Newcastle looking to bounce back from the disappointment of a 3-0 home reverse against local rivals Sunderland.
In contrast, Chelsea's 1-0 win at Manchester City on Monday night reinvigorated an already intriguing title race.
Looking further ahead, Pardew is unsure if Newcastle will eventually appoint a new director of football, something they have stated they are not planning to do.
But he recognises how the role of a manager has changed in recent years and insisted he is happy to allow others to direct transfer policy.
"That decision is the board's, but I have no problem with directors of football. In the modern game, a lot of clubs have directors of football," he added.
"There is so much involved in transfers in terms of the other club, agents, the preparation for the bid and the finances that are involved now that it goes way past what we used to do 10 years ago.
"I'm old enough now to have been in a time when I was involved in the financial part of a transfer.
"But that part of it has gone from managers and has gone from me, I would say, for the last six or seven years for sure, and probably that's how it should be."