Tottenham boss Tim Sherwood is under no illusions about the size of his task
Tim Sherwood says he has to swiftly bring success to Tottenham if he does not want to be looking for a new job.
Last Updated: 09/02/14 11:31pm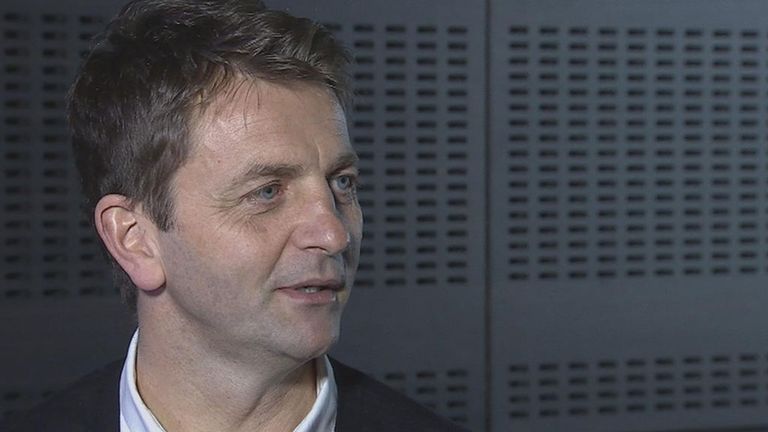 But the 45-year-old is enjoying his work and is confident he can surprise the critics who slammed owner Daniel Levy's decision to hire him.
Sherwood was given an 18-month contract in December but is aware there is scepticism about whether he is the long-term answer.
"It's up to me to prove that I can be," he said. "I'm untried at management and you have to earn the right.
"It's like a player going in and playing a couple of games well, it doesn't mean that he's made it. He has to keep his feet on the floor and realise he has to do it on a consistent basis, and that's what I need to do.
"Obviously, the objective of the club is to finish in the top four and we know how difficult that will be.
Sherwood phlegmatic about his fate
"If we reach that or if we don't, it's up to other people to decide if I've done my job well enough to deserve the chance to have another crack at it next season.
"It's an honour to manage this football club and it's a massive job but I was enjoying my role here anyway, so I wasn't on my hands and knees begging for the opportunity.
"If I do well enough then I'll have it for the long term but we know full well that, if I don't, I'll be looking for a job elsewhere.
"It's a tough job but I was under no illusions, no one said it was going to be easy.
"In the past, some managers have done very good jobs here, and in the end it wasn't good enough."
Spurs are currently sixth in the table, three points behind Liverpool in fourth, ahead of a huge game at home to fifth-placed Everton on Sunday (Sky Sports 1, 1.30pm).
Boss happy with his squad
And Sherwood says he is happy with how things have gone since he took charge.
"I feel like we are taking the club in the right direction," he said. "But we've got a long way to go and we have to maintain it and I certainly realise that.
"We just have to keep in that fight right to the death and I believe that our players have got the quality to take us where we want to be. We've got a strong enough squad to be able to compete."
Sherwood was not heavily active during the transfer window and added: "If they had thrown me a name like Lionel Messi, I might have taken it!
"The names being bandied around this January were not any better then what we had, in my opinion."