Premier League: Sunderland's Gus Poyet describes relegation battle as 'incredible'
Sunderland manager Gus Poyet has said that this season's relegation battle will go down to the wire.
Last Updated: 12/02/14 11:45am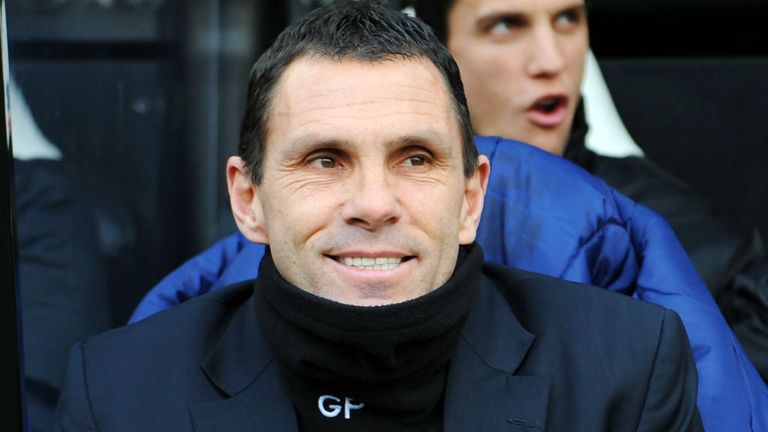 No fewer than 11 teams are in the danger of the dropping out of the Premier League, with just four points separating 10th-placed West Ham United from Poyet's side, who are third from bottom at the moment.
The Black Cats can move out of the relegation zone on Wednesday with victory over Manchester City at the Etihad Stadium, but the 46-year-old Uruguayan believes that the battle for survival will continue until the final day of the season.
"It's incredible," Poyet told the Chronicle. "I think it's going to go to the wire and I'm not just talking about us.
"I think there are six teams that are going to be fighting right to the end, to the last one or two games.
"The sooner we can get safe, the better, because there are contracts to sort out and players on loan.
"It's very difficult to deal with all that when you don't know what's going to happen.
"We always say that if you go on a good run, you can get out, but if you go on a bad run, you'll be down at the bottom again.
"I think the idea is to make sure we continue to be a difficult team to play against, like we've been for the last two months. Then it will be a surprise if we don't win some games."