Premier League: Chris Hughton has been backed to keep Norwich up
Chris Hughton has been backed by Norwich to keep the club up - but also warned football is a results business.
Last Updated: 24/02/14 11:31am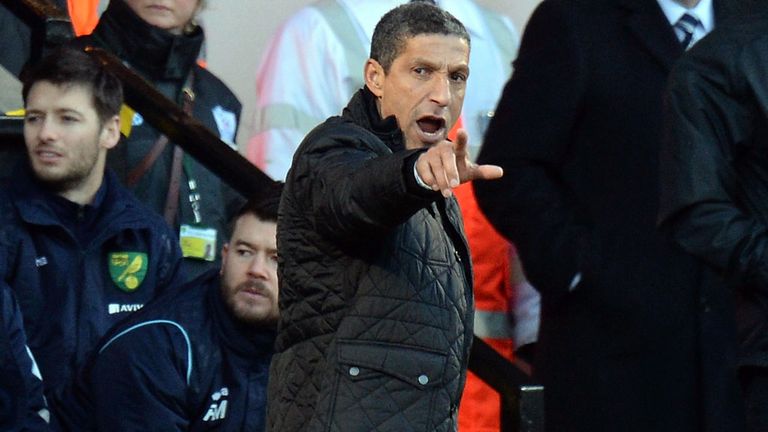 McNally believes the Norwich manager can still turn the current situation around after he led the Canaries to an 11th-placed finish in his first season in charge at Carrow Road.
McNally told EDP24: "We finished 11th last season and we had some luck good and some bad but you tend to finish in the position you deserve.
"No one has ever done that to the level he did with the smallest payroll in the division and with the scale of the debt repayments that we had to make last year.
"That was an astonishing achievement. His track record is there for all to see.
"Clearly this year results have not been good enough and they need to improve, but everyone can see the players and the management are together and there is a real spirit around the group.
"They are playing for each other. The odd suggestion that he has lost the dressing room is a complete myth."
Quick improvement
However, McNally admits it is a result business and these must quickly improve, with the Canaries' next game against Spurs on Sunday, February 23, live on Sky Sports 1HD at 4pm.
He added: "Chris is the first to accept the buck stops with him. He has been told in no uncertain terms to get us out of the current position and get our club moving up the football table and quickly.
"Right across the board from (joint majority shareholder) Delia (Smith) and everybody else we are as disappointed as those supporters. As far as giving any certainty in terms of Chris and his position here all I would say is it is a results business - whether that is Chris Hughton, myself as the chief executive or anyone else.
"We are paid to do our jobs. For as long as we achieve what is required of us we will stay in work. It would be wrong at any level to give any further guarantees. We would be delinquent almost to do that."