Premier League: Sunderland's Connor Wickham determined to impress manager Gus Poyet
Connor Wickham is ready to break into Sunderland's first-team after returning from a loan spell at Sheffield Wednesday.
Last Updated: 19/02/14 10:10am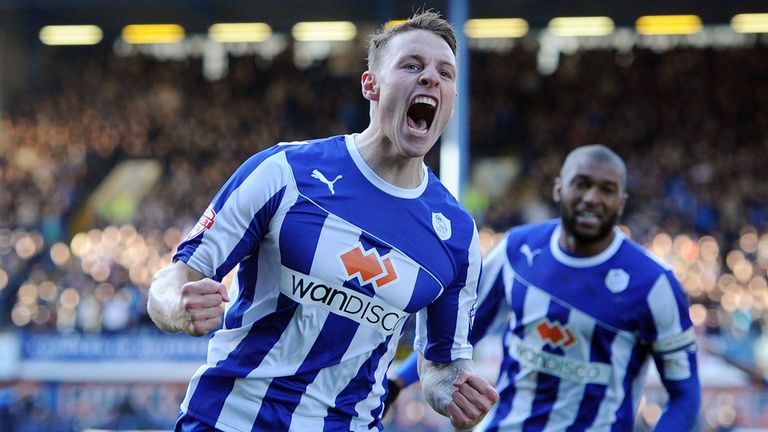 The 20-year-old, who scored eight goals in 11 games with the Championship club, has returned to the Stadium of Light brimming with confidence.
Wickham, who made a £8.1m move from Ipswich Town in the summer of 2011, has yet to make an impact on Wearside and with his contract due to expire at the end of next season, time is running out for him to make a breakthrough.
"I've spoken to the manager and he's just said I'm in his plans and told me what I need to do," Wickham told the Northern Echo.
"I've gone in and asked what I need to do to get into the team because I don't want to just be sitting on the bench.
"I've just come back from a loan spell so I'm sharp and ready. I can't wait to get on to the pitch and prove my worth here.
"The Premier League is better than any league in the world, so if I can play here, that's my main goal. But it's down to the manager whether I'm going to be involved in the games or not.
"Hopefully, if I'm not, I can go back out on loan. That's yet to be decided, but I'm here now so my main focus is getting into the team."
Wickham added: "I'm 21 next month so I've still got plenty of time in football ahead of me. I've got a year-and-a-half on my contract here so my main aim is to get into this team, push it forward and get us away from the bottom of the league."