West Brom striker Nicolas Anelka's hearing into alleged quenelle gesture next week
West Brom striker Nicolas Anelka faces a disciplinary hearing into his controversial 'quenelle' salute next week.
Last Updated: 18/02/14 2:19pm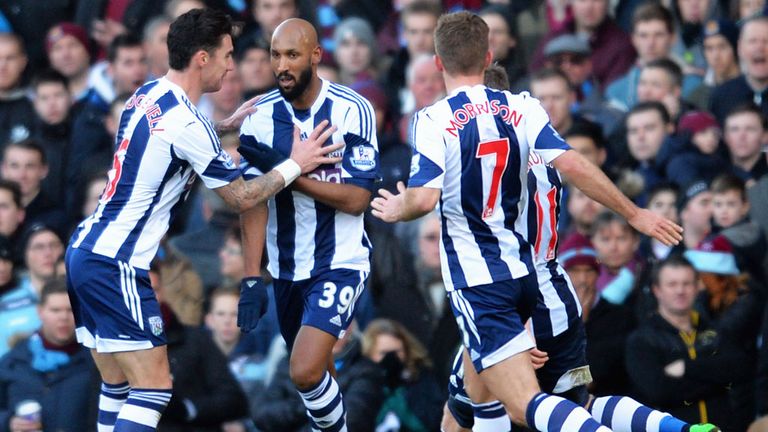 A three-man independent regulatory panel is expected to deliver a verdict on the case by the end of the week, with the hearing expected to last several days.
Anelka has been charged by the Football Association with performing an alleged anti-Semitic gesture after scoring against West Ham on December 28.
The 34-year-old was charged last month with an aggravated offence after making a gesture that was judged to be "abusive and/or indecent and/or insulting and/or improper".
The aggravated breach was that it included "a reference to ethnic origin and/or race and/or religion or belief".
Anelka, who faces a minimum of a five-match ban if found guilty of the charges, has denied the gesture was anti-Semitic and requested a personal hearing.
The quenelle has been described as an inverted Nazi salute and its invention has been credited to French comedian Dieudonne M'bala M'bala, a friend of Anelka's, who was been prosecuted in France for anti-Semitism.
Anelka maintains his goal celebration was an anti-establishment gesture in support of Dieudonne.
Last month, Dieudonne was banned from entering the UK after the Home Office made him subject to an exclusion order.