Norwich's Chris Hughton says time will tell if Tim Sherwood will succeed with Spurs
Norwich boss Chris Hughton says only time will tell whether Tim Sherwood will be a success as a top flight manager.
Last Updated: 24/02/14 11:30am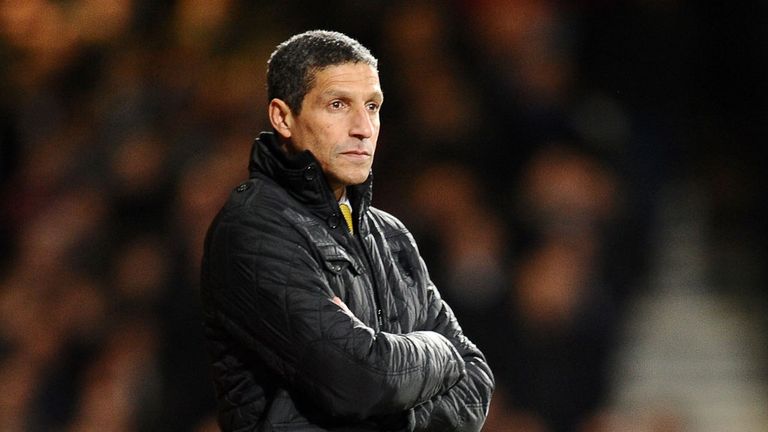 Hughton and Sherwood go head-to-head on Sunday in a Premier League clash which is crucial for both teams.
Norwich are battling against relegation, with Hughton under increasing pressure at Carrow Road, while Sherwood's Spurs need victory to stay in the race for the top four.
Hughton worked with Sherwood when they were at White Hart Lane, but they have come to management in very different ways.
Hughton served long apprenticeships as a coach before taking his first top job at Newcastle, whilst Sherwood was given a rapid promotion after the dismissal of Andre Villas-Boas earlier this season.
Hughton said: "Tim has gone in and taken over a top quality team and time will tell with Tim. He was there (at Spurs) as a player when I was a coach and he has certainly started well with a talented squad.
"For every person it is different. My apprenticeship was a far longer period. I spent something like 14 years as a coach before going to Newcastle and then into management.
"That allowed me to gain the experience on different aspects of coaching and seeing how other managers worked and their methods and that helped me immensely when I took the first step into management.
"I think there are some who are capable of making that step earlier, but for me, the longer period of time suited me.
"You do have to pull yourself away as a manager at times and maybe not get as close to the players as you can do as a coach.
"You have to make those tough decisions at the end of the week when it comes to games or a player's future."
Hughton's men are on a terrible run, with just one win in their last 11 games and he is well aware that they need points soon as their last four games are against Liverpool, Chelsea, Manchester United and Arsenal.
"Everyone is very conscious that in the last few games we haven't got the results that we wanted to get, but the level of performance has been good," Hughton said.
"We want to turn performances into wins and that is very much our focus at the moment."