Premier League: Robert Koren says Hull City taking things a game at a time
Robert Koren says Hull City have put FA Cup dreams to the back of their mind as they refocus on Premier League survival.
Last Updated: 01/03/14 2:18pm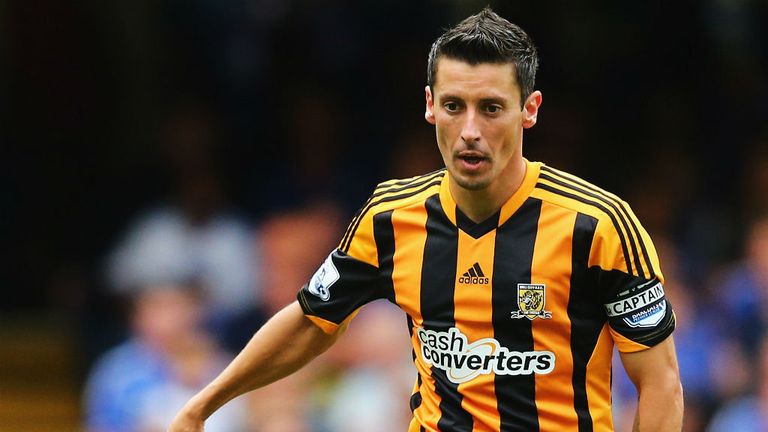 The Tigers have enjoyed a productive February, collecting seven points in the league and making their way through to the quarter-finals of cup competition.
They are now six points clear of the relegation zone and one game away from a memorable day out at Wembley.
There is, however, still a lot of work to be done if success is to be achieved on either front, and Koren knows Steve Bruce's side cannot afford to look more than a game ahead at any one time.
Heading into a home date with Newcastle United on Saturday, the experienced midfielder told the Hull Daily Mail: "Our main thing is to stay in the league and Newcastle is a really important game for us.
"We're playing at home in front of our fans and we want to win the game for three points.
"That will give us another lift for the next round of the FA Cup. We must concentrate on one game at a time and make sure we are strong in the league."
Hull will face Capital One Cup finalists Sunderland in the last eight of the FA Cup and Koren admits further progress would offer a huge lift to everyone at the KC Stadium.
He added: "Now we have come so far, just one game away from Wembley, of course we want to do well.
"To get to Wembley would be special for each of us and the same from the fans' point of view.
"It would be brilliant to go to Wembley again, so hopefully we can go there.
"It's better to get Sunderland than a team in the top four, but they are a good team as well. We need to be focused and concentrate. We'll need to be at our best on the day."