Sunderland announce reduced season ticket prices for 2014/15
Sunderland have announced reduced season ticket prices for the 2014-15 campaign.
Last Updated: 28/02/14 5:01pm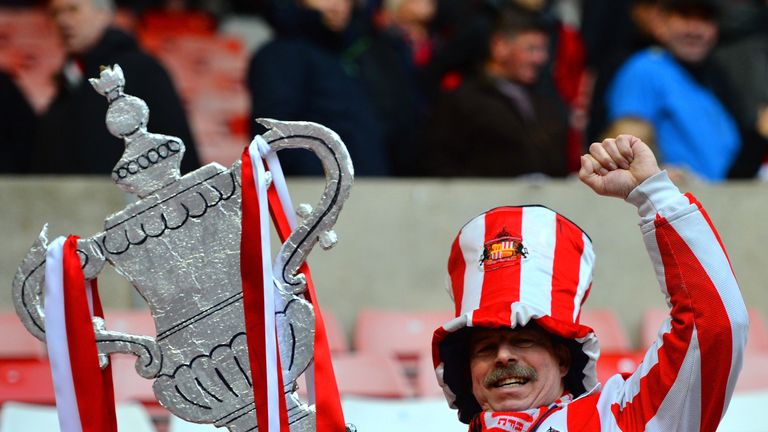 Sunderland, who are taking 31,000 fans to Wembley for Sunday's Capital One Cup final clash with Manchester City, revealed that all season ticket holders who sign up before April 11 will pay less.
Adult seats will be available from £370, while supporters aged over 65 will pay £270. Season tickets for Under-22s will be reduced by £90 to £190, while Under-16s can watch the whole season for £69.
Chief executive Margaret Byrne said: "Our fans have been amazing throughout the season, both home and away, and it is incredibly humbling to see such fantastic levels of support.
"They show unbelievable commitment to the club and we want to demonstrate to them just how valued and important their backing is.
"Keeping football at the Stadium of Light affordable is something that we are fully committed to.
"By reducing prices for next season, we hope that our existing season card holders will be able to continue to support the team in such huge numbers. We also hope to encourage more fans to join us for the 2014-15 season."