Football Association: Nicolas Anelka case to be reviewed on Monday
Greg Dyke says the FA will decide on Monday whether to try and seek an increase in Nicolas Anelka's five-match ban.
Last Updated: 01/03/14 3:55pm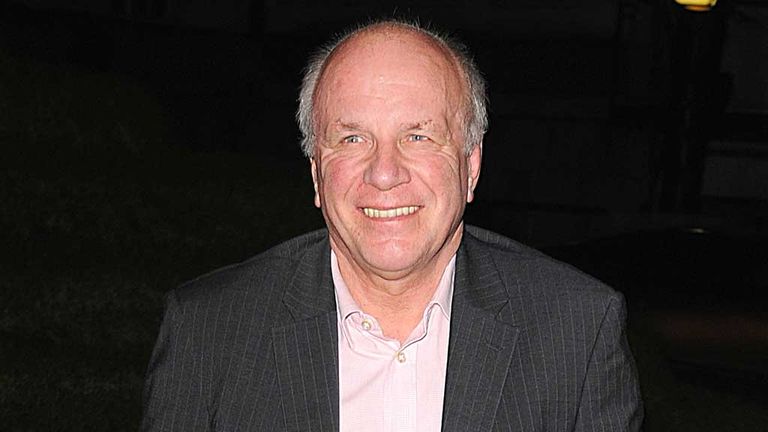 West Brom striker Anelka was handed a five-match ban for making his now infamous 'quenelle' gesture during a match against West Ham at Upton Park in December.
The 34-year-old was given the sentence earlier this week by an independent regulatory commission which found the Frenchman guilty of an aggravated offence after scoring for the Baggies against West Ham during the festive period.
Anelka's salute is deemed to be anti-Semitic in France and Dyke said the FA may try to increase the penalty via an appeal but first need to read a report of the ruling from the disciplinary panel, which is expected to arrive on Monday.
New rules brought in this season mean any racial or discriminatory offence carries a minimum five-match ban, and Dyke said the governing body would look to see if these changes had been effective.
He said: "We are all waiting until Monday to see what the judgement was. It is a strange situation where the decision is announced but we don't know the reasons so we have to wait for those.
"This is an evidence-based inquiry and what did Mr Anelka say and what was the basis for the decision - we will see that on Monday.
"Any appeal will be decided by others on Monday, not by me, but it is a possibility.
"We will look at the whole thing again. This was not an easy case because, for most people in England, that sign meant nothing.
"It's only what it meant in France that became important, so we will look at the judgement and will ask people do we think that's fair or that we should change anything as a result of that."
Dyke added: "It makes it clear that the FA is not prepared to tolerate things that could be of a racist nature but we have to see what the decision was."
The quenelle salute has connotations in Anelka's home country of France, although the commission accepted there was no intent to be anti-Semitic.
Under strict liability rules, however, he was found guilty of an aggravated offence.
Anelka is also able to appeal against the punishment.
Meanwhile, UEFA is holding a disciplinary hearing on Monday into the case of Belgian footballer Omar Rahou who also allegedly made a quenelle gesture during a match. UEFA's new racism rules carry a minimum 10-match ban.