Premier League: Tim Sherwood admits he is under pressure at Tottenham
Tim Sherwood admits he is under pressure amid talk that Tottenham are considering other managers for his job.
Last Updated: 02/03/14 3:45pm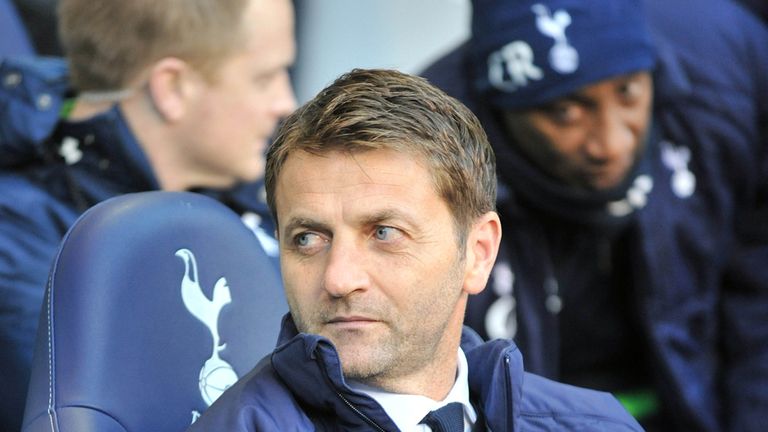 Holland coach Louis van Gaal has been strongly linked with a move to White Hart Lane when his contract with the Dutch expires after this summer's World Cup finals.
Sherwood signed an 18-month deal to replace Andre Villas-Boas in January, but it has failed to quell rumours over an experienced manager coming in next season - and the constant speculation has annoyed the 45-year-old.
"There will always be speculation," said Sherwood. "Until you get a foreign manager of this club no-one is happy. That is not the view of the club - that is the perception from outside.
"I understand I am under pressure. I have to be honest. But it is not all about experience. I have seen a lot of crap, experienced managers out there.
"I try to be myself. It has been horrible since Norwich. It's felt like the worst job in the world, but you cannot take that into the training ground.
"You have to be professional. They don't want to see me moping about - I am the leader. I have to be upbeat and say: 'Look, we dust ourselves down. We weren't great, I told you it was c--- and we have to improve.' If you don't we all have a problem - life will be very difficult until now and the end of the season."