Stevan Jovetic denies rumours that he is unhappy at Manchester City
Manchester City forward Stevan Jovetic has rejected speculation that he is unhappy at the club.
Last Updated: 14/03/14 1:03pm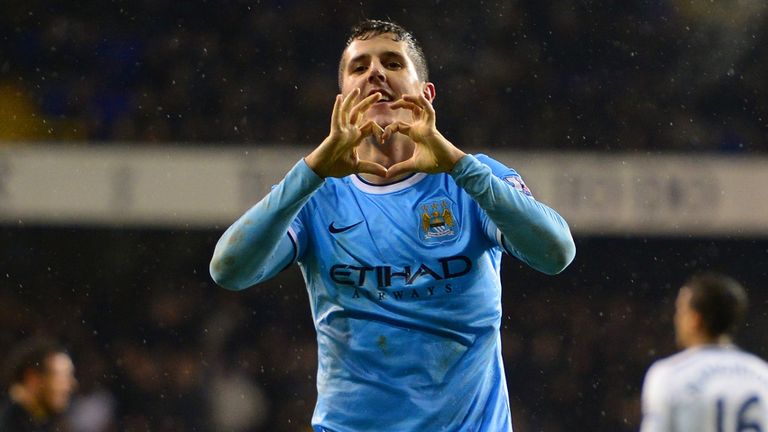 Jovetic has seen his first season at City blighted by injuries restricting him to just 12 appearances for Manuel Pellegrini's side.
The former Fiorentina ace admitted he has found it frustrating due to his injury problems, but insists he still has the backing of Pellegrini.
"The manager believes in me and has told me to be patient," Jovetic told the Manchester Evening News.
"It has been frustrating of course because what I love most is football and when I cannot play it is very difficult. I hope it's going to finish."
Asked about reports that claimed he was unhappy in Manchester and was seeking to leave, Jovetic said: "It's not true. I never said that. I don't think like this.
"I am really happy because this is one of the best teams in the world."