Kick It Out survey results show players' views on the extent of racist abuse
Kick It Out survey results show over 50% of 200 footballers have witnessed or been subjected to racist stadium abuse.
Last Updated: 18/03/14 1:46pm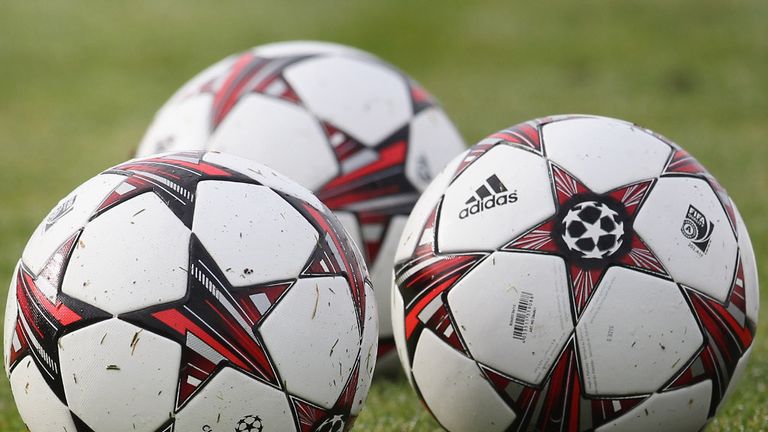 The anonymous poll was carried out by 200 current professional footballers (32% black and minority ethnic) from across the Premier League (15%) and Football League (85%) between August and December 2013 and was sent to every Premier League and Football League club.
Kick It Out developed the consultation to provide a channel for all professional footballers to convey their opinions openly and honestly about the issues the campaign deals with, and questions covered discrimination in football and the effectiveness of Kick It Out.
The results highlighted that 92% of players thought fan-on-player discrimination was common or extremely common and showed that 57% of players have witnessed racist abuse in football stadiums, while 26% have witnessed homophobic abuse on the training ground or in the dressing room.
It also concluded that 92% felt Kick It Out has been effective in raising awareness of racism in football and 71% agreed the campaign has been effective in tackling the issue.
However, 52% of players agreed that there was still an issue around the lack of black and minority ethnic managers and coaches and overall felt the FA and police should have quicker and more consistent responses with harsher penalties for both fans and players.
During the 2012/13 season a number of players publically displayed their discontent at what they believed to be a lack of progress in tackling racism and discrimination across the game.
Since then, Paul Mortimer, a former Charlton Athletic and Crystal Palace midfielder, has been appointed as Kick It Out's full-time Professional Player Engagement Manager and he told Sky Sports News that there is a need for a collective effort in football to act on these results.
"The players have had the confidence to recognise the problems there are in the game and highlighted what they feel needs to be addressed," Mortimer said.
"There now needs to be a collective effort across football to act upon the feedback we've received and to put the necessary strategies in place.
"We understand there have been grievances in the past and we will do as much as we can to help support and guide players."
Kick It Out also developed a Professional Player Guidance Group and launched its 'Next 20' initiative, which sees 20 players from across the Premier League, Football League and Women's Super League spreading messages of equality and inclusion in their local communities.
The information gained from the consultation will be used to build upon Mortimer's work and to enhance the Guidance Group's strategy.
Further awareness will be generated around reporting procedures, and additional support and advice given to players subject to any form of discrimination.