Premier League: Andre Marriner to referee Southampton v Newcastle
Andre Marriner will referee the Premier League game between Southampton and Newcastle on Saturday.
Last Updated: 29/03/14 3:27pm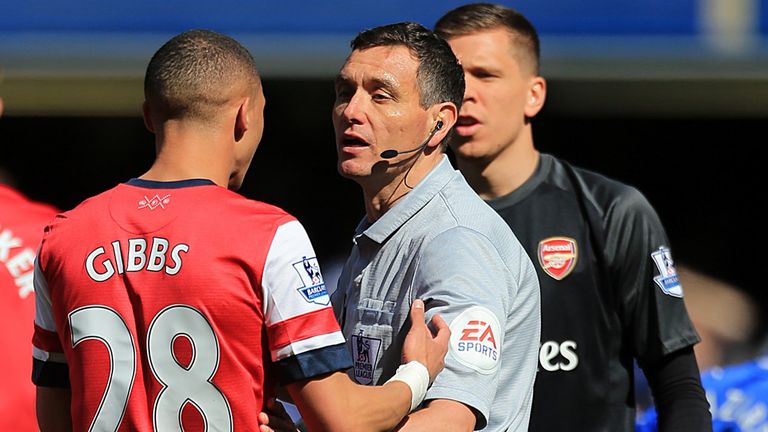 Marriner has been under intense scrutiny since he sent off the wrong player in Chelsea's 6-0 thrashing of Arsenal at the weekend and there had been calls for the 43-year-old to be stood down.
But the experienced official was included as the Premier League handed out games for the upcoming weekend on Monday afternoon.
Marriner came under fire after he dismissed Kieran Gibbs instead of Alex Oxlade-Chamberlain in the first half of the Gunners' dismal defeat at Stamford Bridge.
Oxlade-Chamberlain appeared to handle the ball on the goal-line with Chelsea already 2-0 up, which Marriner saw, but he sent off Gibbs instead in a case of mistaken identity.
Marriner was thought to be deeply affected by the incident and devastated at his high-profile mistake.
After the match, the Professional Game Match Officials Ltd, the referees' body, issued a statement saying: "Andre is an experienced referee and is obviously disappointed that an error of mistaken identity was made.
"Incidents of mistaken identity are very rare and are often the result of a number of different technical factors."