Premier League: Manuel Pellegrini would not swap Sergio Aguero for Luis Suarez
Manchester City boss Manuel Pellegrini says he would not swap striker Sergio Aguero for Liverpool hotshot Luis Suarez.
Last Updated: 13/04/14 9:37am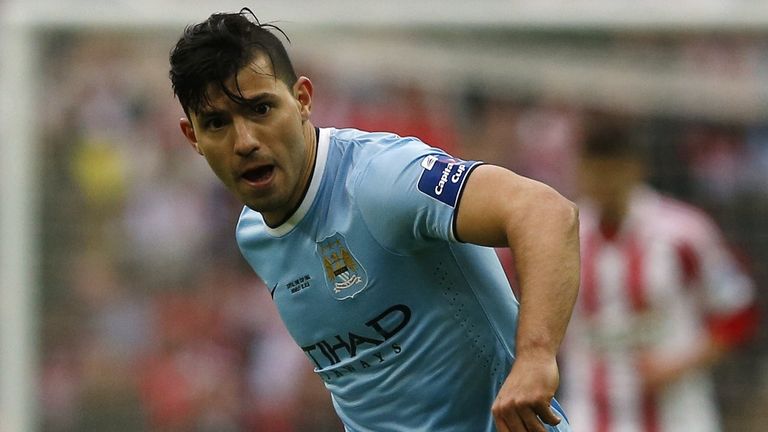 Uruguay international Suarez has scored 29 goals in 32 games for Brendan Rodgers' side this season despite serving a ban at the start of the campaign for biting Chelsea defender Branislav Ivanovic.
Suarez's goals and his partnership with Daniel Sturridge have put Liverpool in strong contention to win their first league title since 1990.
Aguero has also been in impressive goalscoring form despite suffering injury problems, netting 26 times in 28 appearances for City and his manager Pellegrini insists he would not exchange him for Suarez.
"I wouldn't swap," he said. "I think a lot of Suarez. He is a great player, not only a striker.
"He scores goals but he also plays a lot for the team. But if you tell me I could change him for Sergio, I'd say no.
"I am absolutely sure any team who played with Sergio would be improved.
"They are both very good. Suarez has had the whole season playing. He has scored a lot of goals, whereas Sergio has had a difficult season with injuries but they are both top players."
Watch the head-to-head clash between title contenders Liverpool and Manchester City on Sky 3D and Sky Sports 1 from 12:30pm today.