Everton's Tim Howard comes to defence of Manchester United boss David Moyes
Tim Howard has defended former Everton manager David Moyes after he was roundly mocked on his return to Goodison Park.
Last Updated: 21/04/14 2:45pm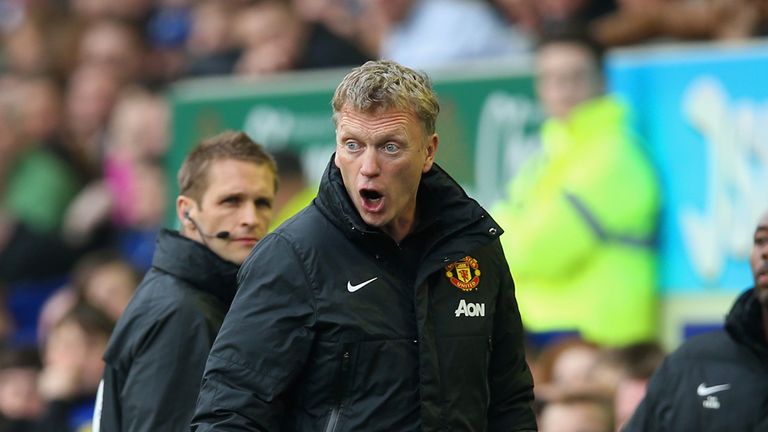 The Manchester United boss endured an unhappy return to Merseyside as goals from Leighton Baines and Kevin Mirallas sealed a 2-0 win for Everton.
Howard, signed by Moyes in 2007, feels the verbal abuse heaped on Moyes was unwarranted.
"We have brilliant fans, but that was unfair on him," the Everton goalkeeper said.
"He was the second coming, the messiah 12 months ago, and I don't think as Evertonians we should ever forget that.
"I love David Moyes. I think he is a brilliant manager," said the American, who spent four years at United.
"He was (a brilliant manager) here for us and I will be forever grateful to him.
"Football is a funny game. It has highs and lows. You take the good with the bad and you keep rolling."
Howard is delighted with the team's progress under Roberto Martinez and has not given up hope of UEFA Champions League football next season, with Everton just a point behind fourth-placed Arsenal ahead of the last three games.
"We went into the United game expecting to win. That says a lot about how far we have come this season," he said.
"We were probably expected to win and that was a positive sign for us.
"Fourth place is achievable. We want to go into that last game still feeling like we are 90 minutes away from Champions League football."