Premier League: Manchester City boss Manuel Pellegrini plays down Liverpool draw
Manuel Pellegrini says there is still a lot of work for Manchester City despite Liverpool's draw at Crystal Palace.
Last Updated: 07/05/14 6:37am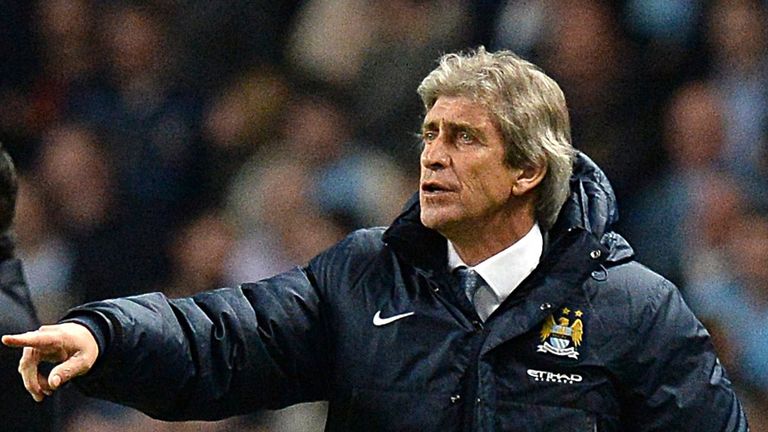 Liverpool were coasting at 3-0 up and chasing more goals to keep the pressure on City in the thrilling battle to finish top of the table.
They then conceded three goals in the final 11 minutes to hand City what appears to be a decisive advantage.
City now need just four points from their final two games to bring the Premier League title back to the Etihad.
Liverpool boss Brendan Rodgers conceded the title to City in his post-match interview, saying: "I think we needed to win tonight to keep the pressure on.
"Manchester City, they have got two home games now, two tough games, but we needed to win it. I think Manchester City will go on and win their two games and they will be champions."
Pellegrini said he had not watched the match, and played down its significance: "No, I didn't (watch it).
"It is just one result and it is very difficult to win games in the Premier League. You cannot be sure you are winning until the end. Crystal Palace are a good team in a good moment.
"That's why, after the defeat at Liverpool, I said we must continue because other teams will drop points. That has happened.
"We have to win the game against Aston Villa; then at the end of the week, we will see which team has more points. We will prepare exactly the same as we have done in all the games during the year. The next game is always the most important.
"It is a difficult game because all the teams are under pressure. A lot of people said Everton were not going to win because they didn't want Liverpool to win the title but we had a very tough game against them."
Watch Manchester City take on Aston Villa live on Sky Sports 1, with coverage from 7pm on Wednesday evening.