FA commission set for talks about new league for Premier League feeder clubs
The FA commission are to discuss proposals which could see a new league formed for Premier League B teams.
Last Updated: 06/05/14 7:23pm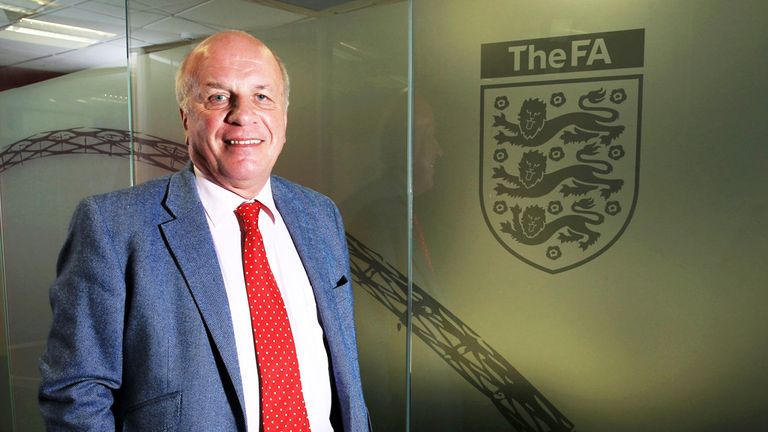 The plan is part of FA chairman Greg Dyke's commission aimed at boosting the number of young English players at top clubs with a view to improving the fortunes of the England team.
One proposal would see a new league sandwiched between League Two and the Conference while another option is to merge the B teams with League Two and the Conference to form two regional leagues.
Other proposals would see the number of home-grown players required in league clubs' 25-man squads increased from the current minimum of eight, and a shake-up of the loan system.
But it is understood that some clubs in the Premier League, as well as many in the Football League and Conference, have serious reservations about the proposed shake-up.
Clubs in Spain, Germany and the Netherlands currently have B sides playing in lower divisions on the proviso that they cannot be promoted.
Former England manager Steve McClaren, who previously coached FC Twente in Holland and Wolfsburg in Germany, says the measures have proved to be a success in Europe.
"I can only go from my experience in Holland and Germany," he said. "PSV, Ajax and FC Twente had second teams in the second division in Holland and from what I gather it has been a huge success.
"The players play against men. It's very competitive. They play in stadiums, they don't play in friendly atmospheres and they play as a team.
"So whatever the philosophy of PSV, Ajax and FC Twente they can put that philosophy into their second teams. In Germany they have also gone to a different level. It's been a huge benefit from what I saw.
"It's very, very competitive and has really improved the players and really improved the standard. Of course the key thing is you can get coaches at your own club to take that and the philosophy can be developed at a younger age.
"It exposes the youngsters to the elements of competitive senior men's football rather than just U21s playing against your own age group."
Football League chairman Greg Clarke is a member of Dyke's commission and said back in September that he did not think such an idea would be effective in England.
But in a statement released by the Football League on Tuesday, Clarke said he was eager to discover the detail behind the proposals
He said: "The purpose of the FA Chairman's England Commission is laudable and is supported by the Football League, as we recognise the benefits a successful England team brings to the game in this country at all levels.
"Having been represented on the commission throughout the process, and having been regularly updated on its progress, the Football League board will have the opportunity to hear from Greg Dyke in person later this week.
"This will enable our board to better understand the rationale behind his proposals and also to ask some practical questions about their likely impact upon the league and its clubs.
"After fully considering the relevant issues, the board will then take a recommendation back to clubs who will determine the league's position on this matter."
West Ham midfielder Matt Taylor believes the proposals could boost the number of English players in this country and could positively impact the national side.
Speaking to Sky Sports News he said: "We have the U21 League which is a fantastic league but I believe when you are playing competitive football against footballers where it is their livelihood, where they have to pay their bills by playing well that week you get a different perspective on the way football is.
"I do believe that Greg Dyke is looking at something here and there could be some mileage in what he is suggesting. We know the Premier League is arguably the most entertaining league in the world.
"What we now need to do is make sure we have a good group of young English players then maybe the percentage of English players goes up (in this country). If it does then the national game gets advantaged by it."