Danny Mills says Premier League clubs back FA Commission B team proposal
Danny Mills has insisted top-flight clubs welcome the idea of a newly-created league for their second-string sides
Last Updated: 09/05/14 8:00am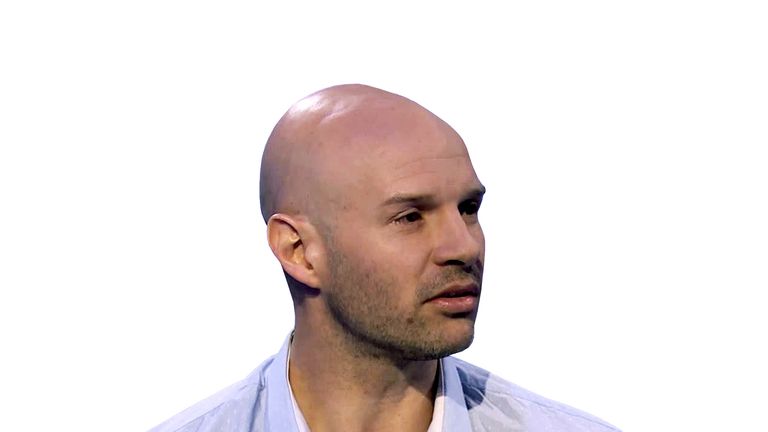 Mills is part of the 10-man FA Commission tasked with devising a series of recommendations to increase the number of home grown players in the English game, with a view to improving the fortunes of the national side.
One of the proposals would see second-string sides from the top flight compete within the Football League from the 2016/17 season.
The idea has been met with a mixed response but Mills insists Premier League clubs are largely in favour of the idea.
"The majority of Premier League clubs want B teams. That is their favoured option," Mills told Sky Sports News.
"Will all of them take up that opportunity? Not necessarily, but they all support it on its merits for what it brings to their development system
"You might have six, 10, 12 or 14 (teams) that choose - with the criteria that will be put in place - to have a B team.
"Therefore you need to find a slot for them within the league structure as it stands. That may be an amalgamation of the Conference, League Two but again that is for further discussion."
Mills refuted the suggestion that playing in the lower reaches of the football pyramid would only offer limited benefit to elite level young players.
"The B team will bridge a gap," he said. "At the moment you have got some very talented Under-21 players. The majority of the under-21 league at the moment is played by 18 or 19 year-olds but it is not competitive
"A manager in League One or League Two will look at a young talented player and ask 'Can I trust him? Can he make the step up to men's football? Can he deal with the physicality? Can he deal with the pressure of that situation?'
"The B team will give the opportunity to see them in that environment."