Football League confirm there is 'no appetite' for B team plans
Football League clubs say there is 'no appetite' for FA chairman Greg Dyke's 'B teams' plans, at their annual meeting.
Last Updated: 06/06/14 5:56pm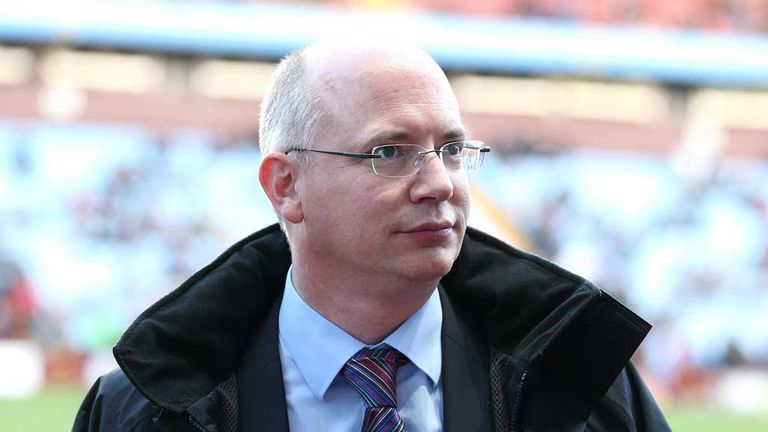 In his chairman's report, Dyke outlined proposals to establish a 'League Three' between the current Sky Bet League Two and the Conference.
The plans, aimed at increasing the number of English-qualified players in the top flight, have been widely criticised and more than 33,000 people have signed an online petition opposing them.
It is a view shared by the clubs too, who confirmed their feelings on the matter at the annual Owners' and Executives' Conference in Portugal on Friday.
Football League chief executive, Shaun Harvey, said: "Greg Dyke provided a detailed and thought-provoking presentation that helped clubs get a better understanding of the thinking behind his recent report.
"Whilst it's fair to say there is no appetite among clubs for the use of B teams or Strategic Loan Partnerships in the football pyramid, they did share his overriding concern about the development of young English footballers and supported a number of the report's other recommendations.
"We will continue to work with the FA to help find solutions that will be supported across the whole game."
There was, however, some development on the use of artificial playing surfaces, with clubs in Sky Bet League One and League Two supporting the idea 'in principle'.
The large number of postponements due to bad weather in the past winter hit several clubs hard financially, and plastic pitches are seen as a potential solution to the issue.
The clubs have asked the Football League to provide further analysis of the use of such pitches before 'formal consideration of the matter later in the year'.
Clubs also voted to extend regulations applying to club takeovers in the Championship to clubs in Leagues One and Two.
Any application for a change of control at clubs in those divisions will now require the purchasers of the club to provide 'Future Financial Information' demonstrating the club's ability to trade and evidence of the source and sufficiency of funding.
"Having operated these rules in the Championship for the last four seasons it is logical to now extend their implementation throughout our competition," said Harvey.
"They will assist our efforts to ensure that anyone taking control of a Football League club has the necessary funds, from a legitimate source, to support its business plan."