Premier League: Adam Johnson believes he produced best form for Sunderland
Last Updated: 09/06/14 12:09pm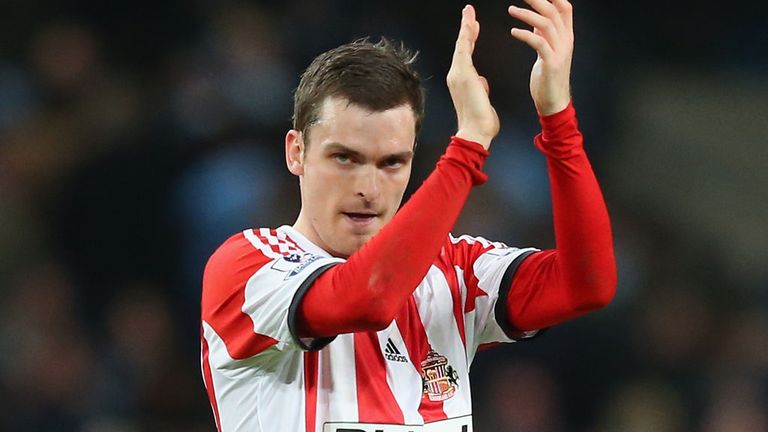 Adam Johnson believes he produced the best football of his career in the closing months of the season with Sunderland.
The Black Cats winger hit a rich vein of form at the turn of the year under club boss Gus Poyet and was named Barclays Premier League Player of the Month in January.
But his efforts failed to convince England manager Roy Hodgson to bring the former Manchester City and Middlesbrough man back into the fold for the World Cup in Brazil. 
"On the whole, since the new gaffer came in, I've been happy with my form," Johnson told the Sunderland Echo.
"It was then that I started scoring a few goals and getting back to my best form and from January onwards is probably the best I've played in my career.
"Everyone would be saying that I was playing really well at City when I was getting into England squads. But, personally, I think this is the best spell I've had as a footballer."
Johnson feels Sunderland boss Poyet was able to get the best out of him.
"I think it's the freedom I've been given; expressing myself, playing my normal game and not having to worry about playing right-back, which brought the best out in me," he said.
"Or not getting the ball on halfway and having to run 60 yards. It's all those little things.
"You ask any attacker and the last thing you want to be doing is running 60 yards before you get anywhere near the goal.
"I think the improvement in me since the turn of the year was just down to that, really."