Premier League: Manchester United fans to be entertained by Louis van Gaal
Last Updated: 17/07/14 4:37pm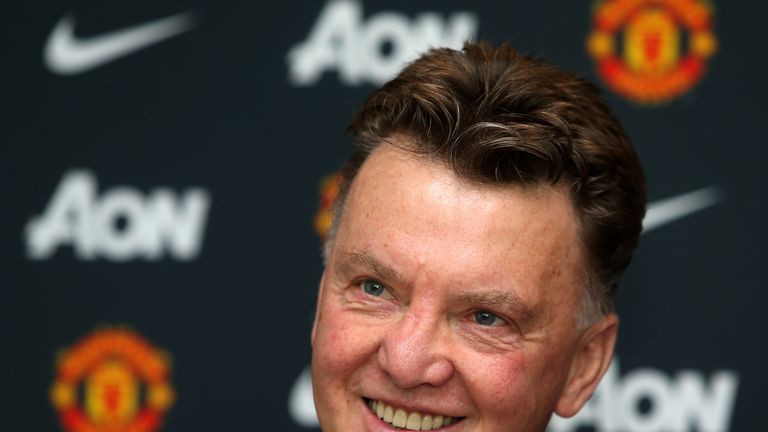 Dutch football journalist Marcel van der Kraan believes Louis van Gaal will not overhaul his squad immediately but has assured Manchester United fans they can expect an exciting brand of football.
Van Gaal began his first full day as Manchester United manager on Thursday, taking training in the morning before being presented to the media in the afternoon.
"One thing it will always be (with any van Gaal team) is entertaining football," Van der Kraan told Sky Sports News.
"It will always be attacking football and it will be a passing game, not like the old English style of the long ball. You won't see that.
"But it will be very clear to every fan after a few weeks or months the pattern of his team."
A number of players have been linked with moves away from Old Trafford as speculation persists over who the 62-year-old will bring in to reinforce his squad.
Competition
Sky Sports are offering an opportunity for one winner to receive 4 tickets to the premiere of BELIEVE at the National Football Museum in Manchester on the 23rd of July at 5pm.
But van der Kraan does not expect his compatriot to preside over a complete overhaul of his squad immediately.
"I think he will take things gradually step-by-step, he won't rush into building a whole new squad by bringing players in," Van der Kraan said. "He will want to get to know his players here.
"His whole project here is a long process and he is not here for a quick job and then go off. He's signed for three years and I'm sure he's determined to leave a real legacy behind like he did at Bayern Munich, Barcelona and Ajax."
Van Gaal has a reputation for being a vocal and strong-willed manager and van der Kraan admitted the two-time Netherlands manager has an unshakeable self-belief.
"We have always seen him as a larger than life character in Holland and all over Europe," he said. "I've been around him for 30 years and he is a man who has entertained the Dutch media and the Dutch public.
"Louis van Gaal is a manager that you will have to get to know. He is not affected by what anyone else says. It's his vision and that's the right vision and what other people think doesn't bother him."