Premier League: Glen Johnson expects Liverpool to cope without Luis Suarez
Last Updated: 05/08/14 12:09pm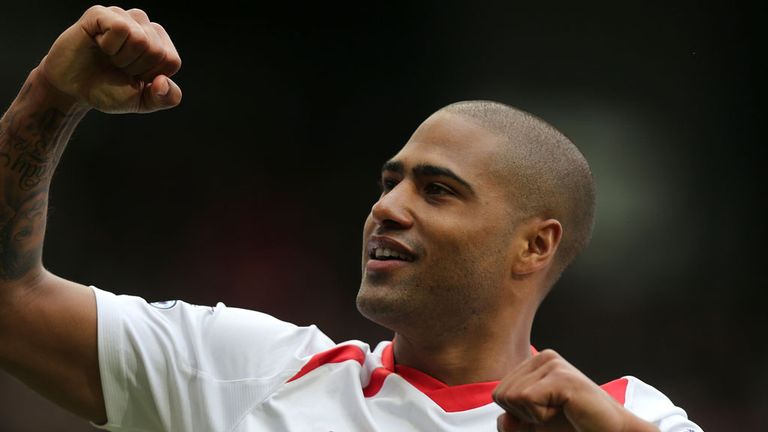 Glen Johnson is confident that Liverpool can cope without Luis Suarez and mount another Premier League title challenge.
The Reds finished just two points off the pace in 2013/14, with Manchester City holding their nerve to take the crown for the second time in three years.
Knocking them from their lofty perch is now the target for those at Anfield and beyond, with another intense battle expected as the tussle for top-flight supremacy returns.
It gets overlooked that we played the first six games of last season without Luis and made a fantastic start, so we can clearly win without Luis.
Glen Johnson
Johnson believes Liverpool will be among the contenders, even without last season's 31-goal top scorer Suarez – with the Uruguayan striker having joined Barcelona in a £75million deal.
The England international said: "Any team that loses a player like Luis is going to feel it. But we will carry on the way we do, creating chances.
"I think we were the team who created the most chances last season, we've signed some good strikers and I'm sure once they get a chance they will take it.
"It gets overlooked that we played the first six games of last season without Luis and made a fantastic start, so we can clearly win without Luis."
Liverpool got a first pre-season look at one of their potential title rivals in the final of the International Champions Cup, with a 3-1 defeat to Manchester United suggesting an Old Trafford outfit that badly underachieved last season will be back among the front-runners this time around.
Johnson added: "I think they (United) will provide a stronger challenge this season.
"Obviously they didn't have a great year last year when not much went their way. But I'm pretty sure (Louis) van Gaal will steady the ship, get what he wants out of his players and I'm sure they will be a lot tougher to beat this year.
"It will probably be the usual five, then a surprise packet. The last three years we've had five or six clubs fighting for fourth place."
Liverpool's cause in 2013/14 was aided by the fact that they had no European distractions to contend with.
That will not be the case this term, with UEFA Champions League competition returning to Merseyside, but Johnson believes a positive start and greater strength in depth will hold Brendan Rodgers' side in good stead.
More games that matter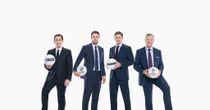 Click here to see Sky Sports' unrivalled schedule of live Premier League fixtures
He said: "If you want to win the league, the start of every season is important, whoever you play.
"Whoever you play, you are fighting for three points. But we've got some big teams early on. Sometimes that can be a good thing, sometimes a bad thing.
"We've been preparing regardless of who we are playing at the start of the season. Hopefully we will win those games, give us a good start and damage our rivals.
"We were definitely fresher for not playing in Europe last season and with the size of the squad we had last season, we probably could not have coped with all the extra games.
"It was probably an advantage last year. We're going to have a lot more games this season but hopefully we can keep everyone fit and keep fighting."