Premier League: Steven Naismith says Everton are eyeing-up a top-four finish
Last Updated: 05/08/14 2:44pm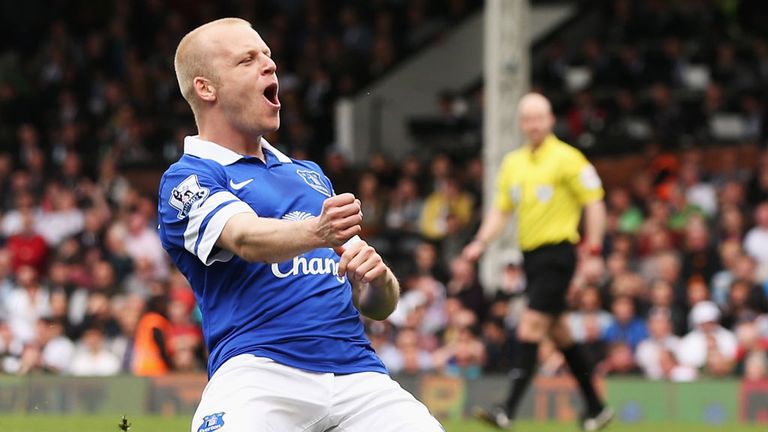 Steven Naismith insists Everton are confident they can push for Champions League qualification this season.
Having improved  considerably under new manager Roberto Martinez, the Merseyside club pushed Arsenal right to the wire for fourth place last term, but lost out by seven points.
Loanees Romelu Lukaku and Gareth Barry were instrumental in last season's success and Naismith believes the fact these players have now signed for the club permanently will help the team improve even further.
"We were so close to Champions League last season and this season it would be really nice to have the same fight again and maybe make that fourth spot, if not higher," Naismith said.
"We've had a full year of working under the manager and knowing what is expected, so we'll hopefully push on and better what we achieved last season.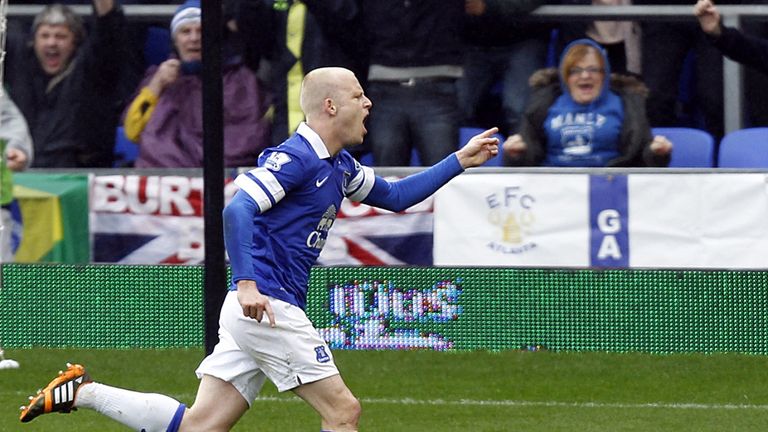 "We've got a great squad full of fantastic players and we're gelling every week we're together.
"Gareth and Romelu showed what they can do last season and to have them tied down to permanent deals is something that's great for the club and for the squad as a whole.
"It shows we definitely mean business and there is a project under way. They know the way we play, the systems we play, and if we have to change during a game, they've experienced it all last season. That will definitely go a long way to help us."
And Naismith believes the emergence of England youngsters Ross Barkley, who has signed a new four-year deal, and John Stones will help their quest for a top-four finish next season.
"Ross is a fantastic player now with a lot of potential but the biggest thing he has going for him is his attitude," said Naismith. "He wants to learn, he wants to work hard and he wants to improve as a player. 
"John Stones is another one who had a fantastic season last season for somebody so young.
"He was unfortunate not to go to the World Cup but making his international debut was an incredible achievement for him and I'm sure he'll want to push on this season as well."