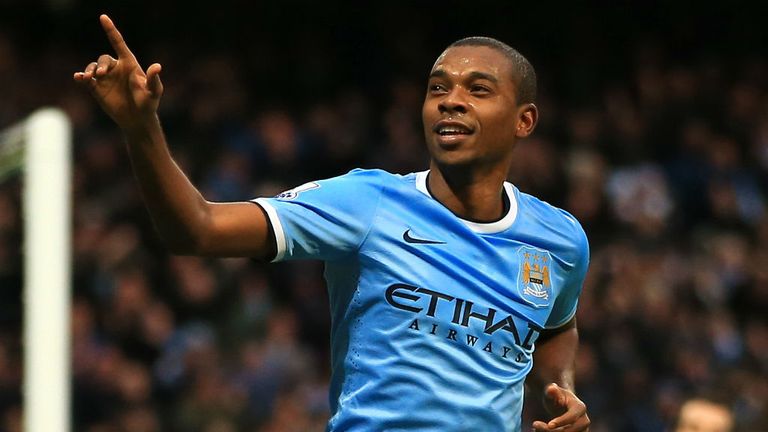 Fernandinho is aware that Manchester City cannot afford to get complacent as they chase down back-to-back Premier League titles.
The defending champions made a winning start to the 2014/15 campaign at Newcastle United, but will see their credentials tested to the fullest over the coming weeks as they prepare to face Liverpool, Arsenal and Chelsea in three of their next four fixtures.
There will be little margin for error against sides also chasing down the top flight crown, with City there to be shot at as defenders of the throne.
Fernandinho is convinced that there will be no letting up from Manuel Pellegrini's troops, with City taught an important lesson in 2013 when arch-rivals Manchester United surged over the line to wrestle the title back from the Etihad Stadium.
City's Brazil international midfielder said in the Daily Star ahead of a Monday Night Football showdown with Liverpool: "Some people say a lot about this, that when teams win the title it is normal to relax a bit the following season.
"But our first game of the season against Newcastle showed that will not happen again.
"We will try to maintain the same performance level as last season. It is important we don't relax.
"I think five or six teams can fight for the title again. The fight for the title in the last month of the Premier League was amazing, especially for us because we won our last five games to win the title.
"It was good experience for me in my first season in the Premier League to fight to the very end with a big team like Liverpool and I hope we can do the same again this season."
Fernandinho is also aware of the importance of getting off to a fast start, with the games set to start stacking up for City as they chase down major honours at home and abroad.
He added: "I think it is important to win these games because in our first five fixtures we face strong teams – we have Arsenal and Chelsea after the international break.
"Next month we start the Champions League as well and we will have games every three or four days. It becomes difficult.
"So it's important we get as many points as we can early in the season.
"We have to be careful because I'm sure Liverpool will be coming to show against us that they can win the title this season."