​​​​​​​Why N'Golo Kante deserves to win the PFA Player of the Year award
By Nick Wright
Last Updated: 24/04/17 11:29am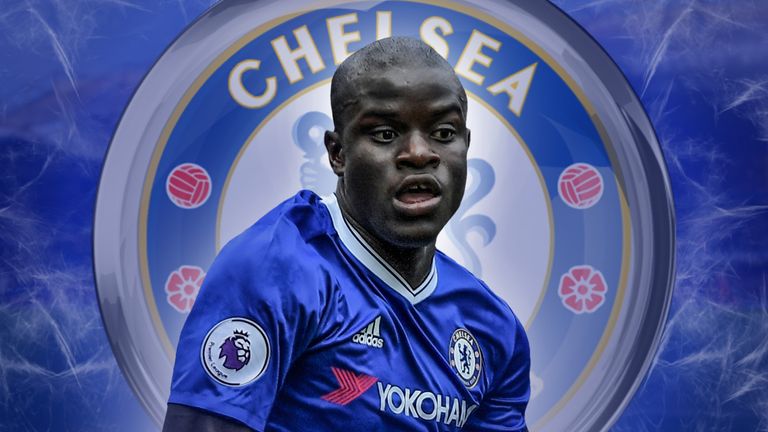 ​​​​​​​N'Golo Kante was crowned the PFA Player of the Year on Sunday. Here's why he deserves it.
The former Leicester midfielder has shone for Antonio Conte's side this season, bidding to become only the second player in Premier League history to win the title with different clubs in successive seasons after Mark Schwarzer last year.
Kante faced competition from Chelsea team-mate Eden Hazard as well as Zlatan Ibrahimovic, Romelu Lukaku, Harry Kane and Alexis Sanchez for the prize, but here's why he is a deserving winner.
Rising to the challenge
How many players can claim to be the Premier League's signing of the season for two years running? N'Golo Kante took English football by storm after his £5.6m transfer from Caen to Leicester last summer, and even at £32m, his move to Chelsea already looks like similar value for money.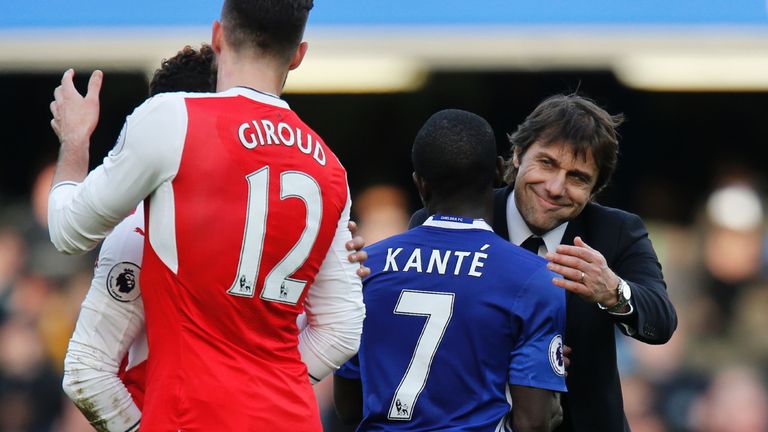 Kante has been outstanding but it was by no means a given that he would excel at Stamford Bridge. Leicester's system was built to suit Kante, but at Chelsea he had to adapt to a different formation and style. Chelsea average 54 per cent possession to Leicester's 42 per cent. Antonio Conte is a very different task-master to Claudio Ranieri.
Kante, though, has risen to the challenge, redefining what we expect from a modern midfielder in the process. Conte's switch to 3-4-3 has been lauded for how it has liberated Hazard and given Marcos Alonso and Victor Moses the freedom of the flanks, but it's Kante who has held it all together. He looked right at home in his new surroundings from the start.
"He came into the country and did it for Leicester and then he kicked on again," said Sky Sports pundit Alan Smith recently. "He's not relaxed and had a breather. It's been a seamless transition to a bigger club with higher expectations and he's taken to it like a duck to water. He has some temperament."
All-round excellence
Kante excelled as a midfield destroyer for Leicester last season, shielding the back four brilliantly and making more tackles and interceptions than any other player in the Premier League. He has not made as many this season in a team who tend to dominate the ball, but his defensive qualities are still there and the rest of his game has improved.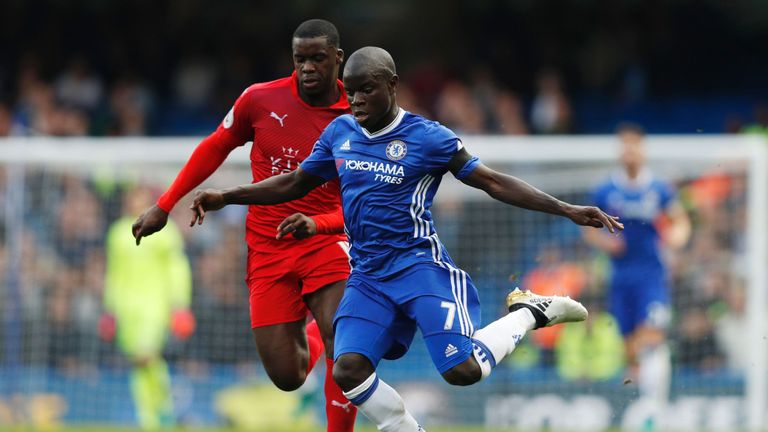 Kante's passing accuracy has jumped from 81.6 per cent to 88.8 per cent, making him Chelsea's most efficient player with the ball at his feet. Even in the opposition half, his passing accuracy stands at 87.7 per cent. Of Premier League players to have played more than 1000 minutes this season, only four have a higher success rate.
"He has great stamina, great quality and we are working to improve that quality," said Conte last month. It's fair to say the hard work has paid off. Kante took Leicester to new heights but he's better than ever now.
Driving force
Kante is a complete midfielder but his defining quality is undoubtedly his remarkable stamina. The Frenchman has been the driving force behind Chelsea's title charge, covering every blade of grass with the same tireless dedication he became known for at Leicester.
Most distance covered - Premier League 2016/17
| Player | Team | Distance covered |
| --- | --- | --- |
| Gylfi Sigurdsson | Swansea | 376.1km |
| Christian Eriksen | Tottenham | 369.5km |
| N'Golo Kante | Chelsea | 360.6km |
| Sam Clucas | Hull | 360.3km |
| James Milner | Liverpool | 355.7km |
The Premier League tracking data proves it. Kante has covered more ground than any other Chelsea player this season, running the equivalent of eight marathons since the start of the season. Across the whole of the Premier League, only Swansea's Gylfi Sigurdsson and Tottenham's Christian Eriksen have run further.
Chelsea's N'Golo Kante has made more ball recoveries (243) than any other outfield player in the Premier League this season.
His extraordinary energy has allowed him to make more ball recoveries than any other outfield player this season. In Chelsea's 1-1 draw with Liverpool in February, he made 14 tackles - the most by any player in a single game all season. "When you watch him in games he's infectious," said Sky Sports pundit Gary Neville earlier this month. "He's all over the pitch."
His attacking team-mates tend to take the plaudits for scoring the goals, but Chelsea wouldn't be where they are without Kante in the engine room.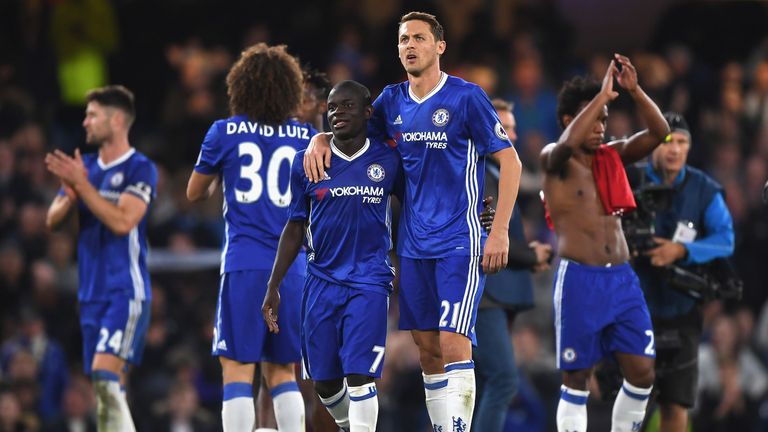 Consistency is key
While the other players on the shortlist have endured below-par performances or periods of poor form, Kante has been remarkably consistent. Even in Sunday's defeat to Manchester United, when he was not his usual self, he still completed over 90 per cent of his passes and made more tackles and interceptions than anyone else on the pitch.
Indeed, Conte has been forced to find room for improvement in the tiniest details. After a man-of-the-match display against West Ham last month, in which Kante only misplaced five passes out of 50, Conte joked: "He made five mistakes. He has to improve in this. I am joking. But I have to find one situation to tell him to improve."
Chelsea can expect Kante's consistency to continue in the remaining weeks of the season, but he has already done enough to be named PFA Player of the Year. The award represents a fitting tribute to a remarkable campaign.