Saints' slice of luck
Ray Wilkins said Southampton were lucky to get the free-kick that led to their equaliser against Fulham.
Last Updated: 07/10/12 5:14pm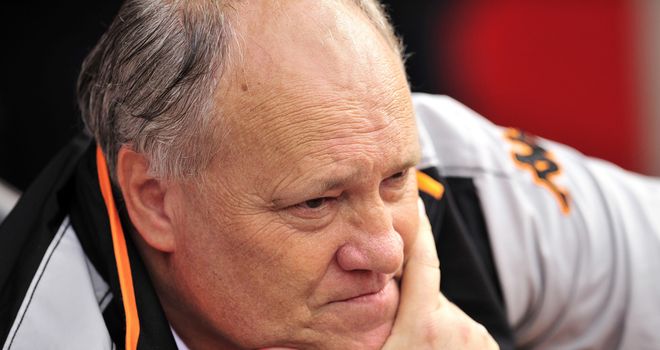 Ray Wilkins felt Southampton should never have been awarded the late free-kick that produced their equaliser against Fulham.
Jose Fonte headed home a dramatic late leveller from a Danny Fox set-piece which was awarded after Cottagers goalscorer Kieran Richardson had fouled Morgan Schneiderlin.
Sky Sports expert Wilkins did not dispute that foul, but felt Fulham should have been awarded a free-kick of their own just seconds earlier for a clear infringement by Maya Yoshida on Giorgos Karagounis.
And he felt Fulham were denied the three points by that decision.
"You have to give Fulham a lot of credit," Wilkins said.
"They played with a much higher tempo and made it extremely hard for Southampton. When they went 2-1 up I thought that was going to be the final score.
"Then Kieran Richardson made a rather rash challenge, which enabled them to pile everybody forward. Fox has got a great delivery and they scored the equaliser with Fonte.
"But they were very lucky [to get the free-kick] because there was a foul on Karagounis. There was a nasty challenge, but Karagounis is a tough old nut and got straight up off the floor. He did them a favour by getting straight up and that's why the ref didn't give it.
"That enabled Southampton, with the lovely left foot of Fox, to bring everyone forward, they got a great delivery in and it ended two apiece."
Cleared
The late goal provided some relief for Saints defender Jos Hooiveld, who scored an own goal before deflecting Richardson's shot into his own net for Fulham's second.
But Wilkins refused to criticise the Dutchman and felt he was unfortunate in both instances.
He said: "When they were playing in the Championship last year and winning game after game after game, he would have cleared it.
"John Arne Riise drilled it in and he stuck out a foot, thinking that it was going in. But with hindsight we've seen it was actually going wide.
"Riise does strike a very good ball from that distance and Hooiveld is very unfortunate.
"Also on the second one, bless him, he got the final touch on that so it's not been the nicest afternoon for him.
"Any defender is the same. He would be trying to block the shot and he was a bit unfortunate that it flew in."