Red Rafa
Graeme Bailey was at the Riverside on Wednesday and witnessed Rafa Benitez's press conference in full. He looks back at an extraordinary evening in the North East.
By Graeme Bailey - Tweet me: @graemebailey
Last Updated: 28/02/13 11:04am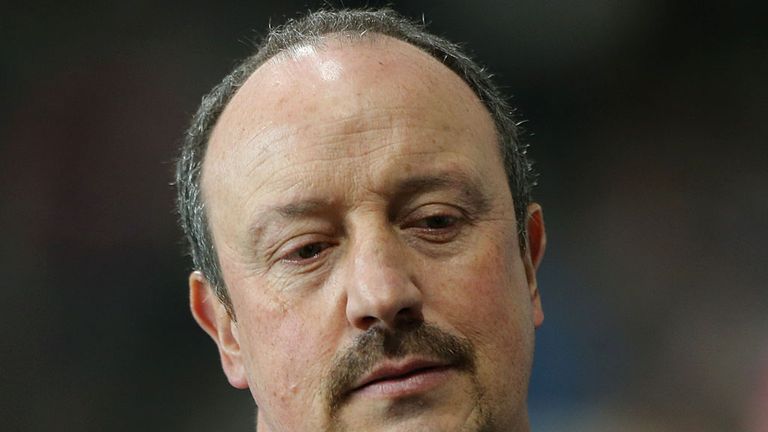 After a less-than-thrilling 2-0 win over Middlesbrough, the press pack awaited interim Chelsea boss Benitez to enter the Riverside media suite - nobody expected what was to come.
There were murmurings that Benitez had spoken in the tunnel about his discontent, but nobody expected what was to come.
Benitez spoke at first about his pleasure at the display - before a question about the fans saw him embark on his, not so much rant, rather a thought-out and planned attack on just about everyone connected with the Premier League club.
The back-drop to this was clearly the constant abuse the Spaniard has received from sections of the Chelsea fans, which finally took its toll. But the strange thing is what was the breaking point?
Yes, Chelsea fans chanted for previous boss Roberto Di Matteo at the Riverside - the chant of "We don't care about Rafa, he don't care about us, all we care about is Chelsea," went up at regular intervals - but nothing new, nothing seemingly different to that which he had endured since his arrival at Stamford Bridge.
Clearly Benitez knew what he was doing, at no point did the Chelsea media entourage look to step in as some of Fleet Street's finest smelt blood on the Riverside press room floor. But Rafa did not need any pushing, his opening salvo lasted around five minutes without pause, switching from the fans' revolt to the fact being labelled as 'interim' boss was a mistake by the club's hierarchy.
This has been described as a rant, but as I stood just a couple of feet away from him there was no sense of anger, he was calm and composed, fully aware and in charge of his thoughts. If anything to make sure the club could not insist a 'misinterpretation' or 'meddling' of his words had taken place.
From the moment he listed his career successes, the nine trophies he had glimmering on his impressive CV, you could see the passion in his eyes, as he truly meant every word he was saying.
Benitez did not see 'Red' at the Riverside, this was no 'Facts' press conference which he delivered in rebuke to Sir Alex Ferguson when he looked to have lost the plot at Liverpool. He acknowledged that it was the Red of Liverpool which still courses through his veins after his six-year stint on Merseyside, that was the prime factor for the section of fans who have not let up in their abuse and vilification of his reign.
Why bother?
It was as if Benitez had looked back on his previous time in England and suddenly thought 'Why am I bothering?' As he acknowledged the fact Chelsea insisted on calling him an interim boss, suggesting they had no long-term desire to keep him, so why was he putting up with this?
He said at the Riverside he would keep giving his all until June, when his contract expires. But the chances of him being Chelsea boss up to then look to have diminished to such a degree that not many people feel he will still be in charge against West Brom on Saturday.
Indeed, the fact that Baggies boss Steve Clarke will likely get a standing ovation at his former club would only reinforce what Chelsea and Benitez already know about his current standing in West London.
So have we seen the last of Rafa? Well I hope not. For many, he will have gone up in their estimation for what he did at the Riverside. Composed, concise and full of commitment, everything his speech embodied - but unfortunately for him something clearly his Chelsea teams have rarely shown.
This could very well be Benitez's swan-song in English football and, if so, he will be missed, by some anyway...