Matt Le Tissier and Phil Thompson assess relegation candidates
Matt Le Tissier and Phil Thompson rate the relegation candidates ahead of a crucial weekend.
Last Updated: 04/04/13 4:29pm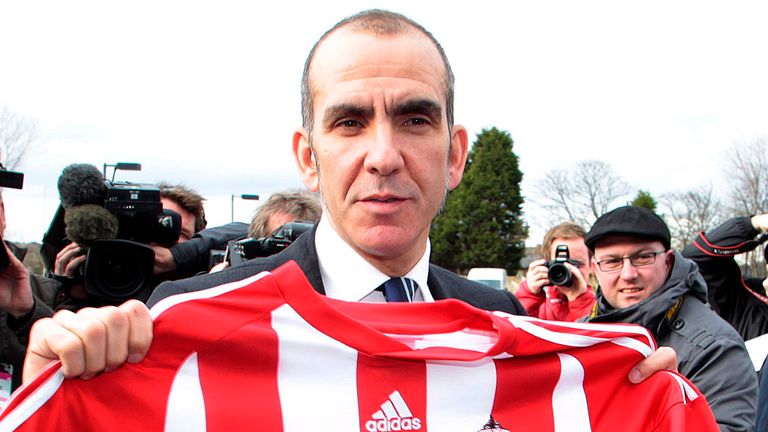 Rock-bottom Reading need all three points against Southampton, who have edged away from the drop zone after superb wins over Chelsea and Liverpool, while victory is vital for QPR when they host perennial escape artists Wigan on Sunday. You can see both matches live on Sky Sports.
Meanwhile, Norwich entertain Swansea, Aston Villa travel to Stoke, Newcastle take on Fulham and free-falling Sunderland, now under the management of Paolo Di Canio, face a daunting trip to Chelsea.
With just four points separating third from bottom Aston Villa and 12th placed Southampton, the battle for survival could go down to the wire. We asked Soccer Saturday pundits Matt Le Tissier and Phil Thompson how they think the relegation dog fight could pan out.
Which three teams will go down this season?
Le Tissier: I can't see the bottom two, Reading and QPR, bridging a seven point gap with seven games to go, that's too much for them. They are going to need to win five out of their seven games and maybe even get a draw in another to stay up and for two teams that have been struggling all season that's a massive ask. Then it is one out of any side up to Southampton on 34 points. West Ham, who are just above them, have a game in hand and are on 36 points, so I think they're clear and the teams on 34 points - Stoke, Saints and Norwich - are maybe two wins away from safety. That will take them to 40 points and I think the cut off will be 38, possibly 39 points.
Looking at the run-ins, Sunderland look like the least likely to get to that total. They're in very poor form and have got some tough fixtures to come. They've got Chelsea, Everton and Tottenham among their remaining games and I think they might be the ones that unexpectedly slip down. When you look at the likes of Wigan and Aston Villa they have been picking up some points where as Sunderland have been on such a poor run.
Thompson: You don't need to be a pundit to predict Reading and QPR - I see them as already gone. I'm not sure changing manager will help Reading while QPR suffered a devastating result against Fulham - the way they defended made them look very vulnerable and I think that will continue.
It's so hard to predict who will join them and Sunderland and Newcastle certainly have work to do. But I'm going to say Wigan. I know they've done it all before but I just feel this time they won't quite have enough this time round.
What did you make of Sunderland and Reading opting to change their manager so late in the season?
Le Tissier: Reading sacked Brian McDermott and got Nigel Adkins in but it is too little too late to keep them up this year. I don't think Nigel had any realistic hopes of keeping them up; it was more of an appointment for next year, which is odd considering McDermott won the Championship with them last season. But there you go.
Sunderland are currently out of the relegation places and they'll be hoping Di Canio can give the players enough of a lift to keep them up. We'll see on Sunday what impact he has.
Thompson: Sunderland, like Reading, have tried to rectify their problems by changing manager. They're in a better position points-wise than Reading but they are having a dreadful time of it at the moment. You get the impression Martin O'Neill was very calm and relaxed behind the scenes but from what I've seen of Di Canio on the touchline I'm sure he'll live them up and give them a right kick up the backside in training. But whether that's enough to prevent them going down I don't know.
Southampton's wins over Chelsea and Liverpool have really boosted their chances of survival. What do you make of their form?
Le Tissier: The six points they've just picked up are unbelievably crucial. If Southampton had drawn those games they'd be on 30 points and everyone would be talking about them as one of the favourites to go down. Southampton have got some fairly decent fixtures to finish off the season - West Brom, West Ham and Stoke at home - and if they don't get more points from those games than Sunderland get from their fixtures there's something very wrong. If Southampton beat Reading live on the box this weekend I'd put my house on them staying up.
Thompson: Southampton need to keep up the run they're on but I think they're going to be ok. They seem to raise their game against the big boys - look at their results against Manchester City, Liverpool and Chelsea - but in between those matches they've struggled against the lesser teams. That comes down to player attitude, but they have a bit more to their all-round game than the other teams at the bottom. However, I'm sure Nigel Adkins will have his Reading side fired-up to get a result against his old side!
Aston Villa are currently third from bottom. What makes you both think they'll survive?
Le Tissier: Out of all the teams down there, you look to see which ones have got players who can drag them out of it, and the strike force of Andreas Weimann and Christian Benteke means they've got a chance. Those two players are key to Villa staying up. If they do go down it will be because they lack experience in their back four.
Thompson: We saw against Liverpool the attacking threat Villa pose and that will help them - but in their defence and the players protecting the back four they need more strength and experience.