Challenges at United
With Alex Ferguson retiring, Manchester United are collecting CVs for the first time in over a quarter of a century. Daniel Storey looks at five challenges facing new man David Moyes.
Last Updated: 09/05/13 4:18pm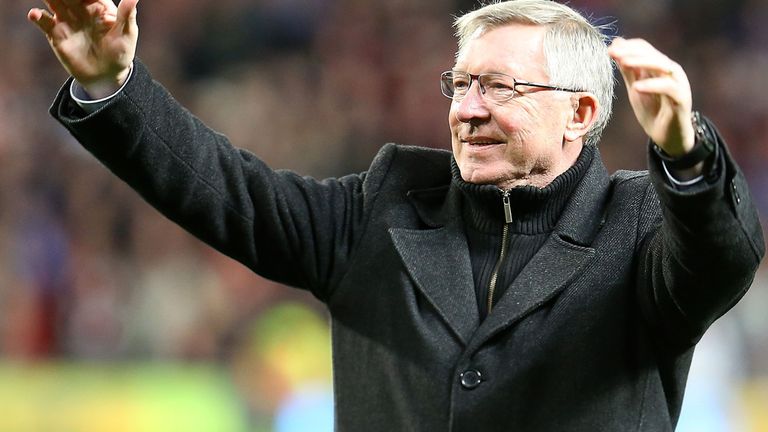 With Manchester United appointing their first new manager in over a quarter of a century, David Moyes enters a club at the very top of English football. However, how do you follow such an era of utter domination? There are certainly significant challenges facing the new man.
Invincibility
Is this not now the impossible task? Moyes will be following not just a prosperous reign but the creation of English football's biggest empire and the most prosperous manager in the history of the sport.
One only needs to look to Stamford Bridge to see the downturn in the club's fortunes since the departure of Jose Mourinho to see that following brilliance is an awfully difficult job, and the Portuguese was only in charge at Chelsea for three seasons. See too George Graham at Arsenal and Don Revie at Leeds for notable downturns after successful managers.
Everything at Manchester United has revolved around Sir Alex Ferguson, and with the great man now departed United inevitably lose the sense of invincibility that surround a Ferguson side. It matters not whether it is David Moyes or Jose Mourinho at the club, clubs in both the Premier League and abroad will gain a shot in the arm from Ferguson's retirement. They now see a potential weakness to take advantage of uncertainty, shock and confusion.
Wayne Rooney
The future of Wayne Rooney was up in the air even before Ferguson's departure, but Moyes will very quickly have to make a decision on whether or not to sell the England man.
Much of this may depend on the identity of the new manager. If, as expected, Moyes does take charge, much will be made of the row between the former Everton manager and Rooney. In his autobiography My Story So Far, the striker claimed that he had told Moyes that he wanted to leave Everton after newspaper reports about Rooney's private life surfaced, conversation which Rooney claimed Moyes had passed on to the Liverpool Echo.
Moyes successfully brought a legal writ against the claim and was awarded damages against the book's publishers, and the relationship between the two appears strained at best.
With Bayern Munich and Paris St Germain both rumoured to have shown interest in Rooney, it appears that the new man in charge will have a big decision to make this summer. Whilst United fans would not be as sad to see him leave as a year ago, it would still be a sizeable way to make an imprint on the club.

Underperformers
Whilst Manchester United have been dominant this season in the Premier League, the squad has several notable underperformers, particularly in midfield.
However, Ferguson was a man that got the absolute maximum out of players, and with a new manager unable to instantly demand the respect that Ferguson understandably was able to draw, such underperformers may need to be moved on.
So what will become of players such as Antonio Valencia, Nani and Anderson? Will they be sold, thus begging the question as to whether they will be replaced? Or will they be given a new chance under a new regime? Does a fresh manager mean a fresh start for all?
Ageing Defence
Rio Ferdinand has had one of his best seasons at Old Trafford, but the defender will be 35 in November. When you add this to the injuries that have begun to niggle at the 31-year-old Nemanja Vidic and the loss of form (although admitted upturn this season) suffered by Patrice Evra, who will be 32 next week, and a clear issue emerges.
With Phil Jones often seeming more comfortable in midfield, Chris Smalling prone to lengthy injury and Alexander Buttner failing to appear suitable as Evra's natural heir, such a problem looks far from being solved. Jonny Evans has improved immeasurably of late, but is more of a supporting actor than the star of the show.
Whilst there may not need to be an immediate fix (although Leighton Baines should be favoured to journey down the M62 if Moyes is the incoming man), United have always been famed for their close-knit defensive unit. That is set to be tested in the near future.
Comparison
It is one of the hallmarks of British sport to constantly make and draw comparisons with the past, and fans and media alike are guilty of such instant reaction. Every high-profile player and manager is categorised to be the new version of a retired hero, and all unavoidably suffer from such evaluations.
Ferguson has been part of the fabric at United for so long that it will prove almost impossible to step out of such shadows. Every tactical decision, team selection and substitution will be compared to the eternal 'what would Sir Alex do?', a problem exacerbated by the continued presence of the manager as a Director and Club Ambassador.
If results are initially positive this revisionism may subside to a degree, but as soon as a setback occurs, the new manager will be questioned as to whether he had matched up to the standards set by his predecessor.
And what of the players? Will it not be intensely difficult to inspire those that played not just for Manchester United, but for Alex Ferguson. Professional footballers can be a cynical bunch, and will remain unconvinced by whoever takes over Ferguson's duties. It is different when a coach loses their job, but in leaving United at the top of their game, Sir Alex has made things all the more difficult for his replacement.