SSN Fan Appeal!
Do you know a fan who is obsessed with their team? Then Sky Sports News wants to hear from you...
Last Updated: 09/07/13 1:37pm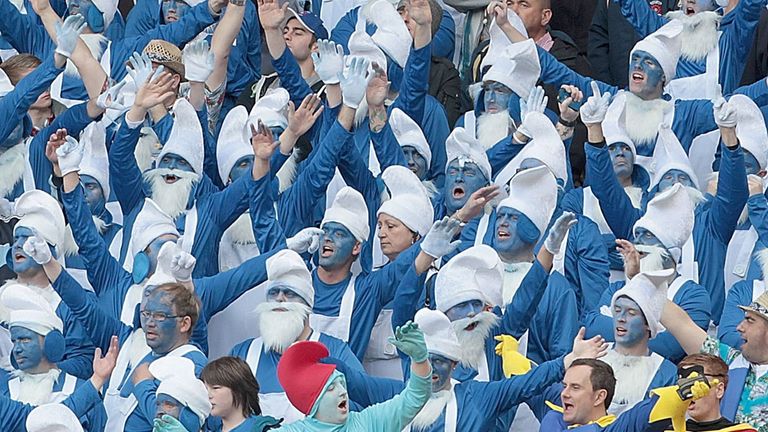 Sky Sports News is launching a new series focusing on the country's most dedicated and colourful fans.
We've all seen them at matches - the fan that sits in the same seat every week, the one that seems to be part of the furniture, part of club folklore.
Clubs across the country have characters and we want to hear all about them.
Do you know someone who's obsessed with their local team? Maybe their house is decorated top to bottom in club colours. Or they travel thousands of miles to watch their beloved team. Do they give up their free time to help out?
We all know about players' superstitions, but what lengths do fans go to make sure their team wins? From the biggest pessimist to the ultra-optimist, we want to hear about the fans who give it that little bit extra.
If you are such a fan, or you know someone who fits the bill, get in touch and you (or they) could appear on Sky Sports News.
E-mail us now at U2US@skysports.com with all your details including your name, address, age, email address and a contact telephone number.