Losing appeal?
As Thiago opts for Bayern Munich and supporters start to agitate for a big-name signing, Pete Hall wonders what has happened to Manchester United's ruthless streak in the transfer market.
Last Updated: 15/07/13 3:30pm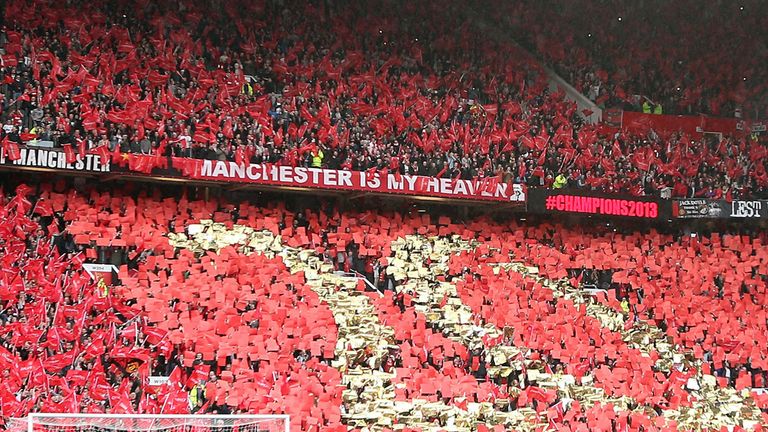 As Pep Guardiola swooped to capture one of his former protégés, Manchester United fans were once again left wondering what might have been.
"There's no budget here, you go get who you want to get, just go and do it," David Moyes announced to further excite the expectant United faithful.
However, all the talk has produced little action so far, and that marquee signing seems a world away as Thiago boards his flight to Munich, leaving the Premier League champions wondering what they have to do to get their man, and whether their once infamous transfer clout is a thing of the past.
News of a potential Cesc Fabregas bid will possibly distract the more optimistic United follower, but until a bid is made it will only further irritate those who are desperate to see fresh faces at Old Trafford.
The Thiago saga was a strange affair. Many seemed to think it was a done deal, and the Spanish Under-21 star would solve their prolonged midfield conundrum, shouldering the creative mantle, and spearhead the Red Devils' title defence.
Their belief was further reinforced by goalkeeper David De Gea's message to Thiago after celebrating Spain's triumph in the European U21 Championships in Israel, and the deal was as good as done in fans' eyes.
Yet once again, United's failure to persuade a potential target to ply their trade in the north-west adds to the belief that much of the world's top talent are turning to other options rather than joining the 20-time English champions.
The whole episode was reminiscent of last summer's long-running Wesley Sneijder will-he-won't-he story, with the midfielder revealing since that he wanted to make the switch, but his club Inter rejected any advances from Manchester.
Ruthless
In years gone by, with Sir Alex Ferguson at his most fierce, the Scot and his staff would force through transfers ruthlessly, taking no prisoners, and players who were seemingly on their way elsewhere would be persuaded that their futures lay at Old Trafford.
Roy Keane's last-minute u-turn, Jaap Stam being "tapped-up" and the perseverance with Ruud van Nistelrooy's despite his injuries to name but a few examples of United getting their man no matter what the cost, in terms of effort and finance.
Thiago would have been pretty much guaranteed a starting-berth at United, but instead opted to join a Bayern side with one of the strongest midfield arsenals in Europe.
Obviously, the relationship that Thiago and Guardiola developed whilst both at La Masia has played a major part in the pair lining up again in Bavaria, but United would have moved weeks ago in years gone by, and concluded their business before Guardiola could make his move.
Imports
Since the departure of Cristiano Ronaldo, the Red Devils have lacked a superstar foreign import that would give them greater appeal to potential signings.
The Portuguese forward is still very much a fan favourite at Old Trafford, despite departing for Real Madrid four years ago as replacement Antonio Valencia has failed to wet fans' appetite after a positive start.
Whilst signings such as Ashley Young, Javier Hernandez and Valencia have added to the squad since Ronaldo's exit, they aren't the star names that will encourage other sought-after talent to join the Old Trafford ranks.
Aside from Robin van Persie and possibly Shinji Kagawa, there has been a long drought of electrifying ability arriving in Manchester, despite the owners' insistence that there is money to spend.
Fabregas would certainly end such a wait, and is the ideal fit, and if the much-maligned Glazers really do have limitless funds, then testing Barcelona's resolve with a bid must surely be in the pipeline.
And with a 91.8% pass success rate, and five assists in 15 La Liga starts last season, Thiago's capture would also have certainly gone a long way to winning over many of the Moyes doubters, and help solve a problem even the great Sir Alex couldn't solve, but it wasn't meant to be.
This latest rejection has to be acted upon by the United hierarchy, and they must attempt to rekindle their old no-holds-barred approach to their transfer dealing, starting with a move for the former Arsenal captain.
Their forgotten arrogance must rear its head once again, and this in turn will help convince star names that United are still one of the major powers of European football, and that Old Trafford is a worthy home to showcase the best the world has to offer.