Alan Shearer: Newcastle United legend talks to Tubes on Soccer AM
Alan Shearer gave Tubes the lowdown on his goal-scoring record, Roy Keane and Gazza on Soccer AM.
Last Updated: 17/11/13 1:24pm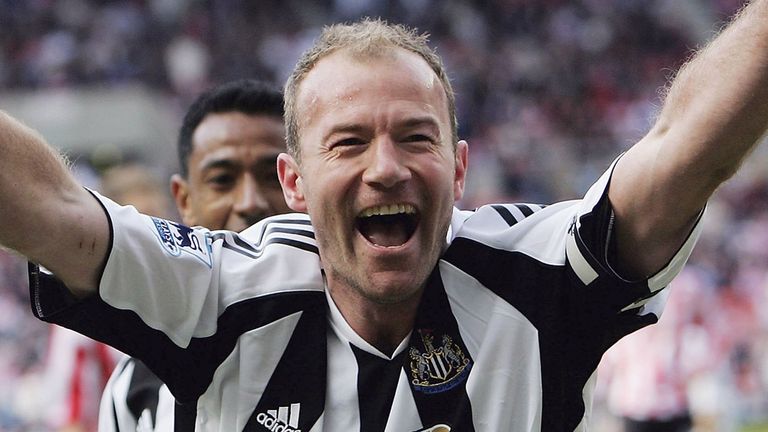 Our man asked Shearer - who remains the leading Premier League marksman of all time with 260 goals, 72 clear of Andrew Cole - plenty of questions, the best of which you can see below.
So read on to discover whether Shearer - who admitted his karaoke song of choice is All Night Long by Lionel Richie - enjoyed pre-season training, thinks his goalscoring record will be bettered, thought of Roy Keane and more...
Tubes: Do you miss playing football?
SHEARER SAYS: I miss the 90 minutes, that's all. I don't miss everything else and people telling me where to be and what to eat but I miss the adrenaline rush. I have no complaints about my career - I would have played football if I hadn't been paid for it, so to be playing in front of 50,000 every week was a dream come true - but I think my [Premier League goal-scoring record] will be beaten, especially if Rooney [currently on 161 Premier League goals] stays fit over the next few years.
Tubes: Did you like pre-season training?
SHEARER SAYS: I used to hate pre-season training so much that I used to worry about it in the last week of my holidays and think how far back I would be from everyone else when we started running. You used to have all these guys running at the front and looking back at me and laughing, so I used to shout: 'Get the balls out and we'll see who's laughing then'.
Tubes: What was your relationship like with Roy Keane?
SHEARER SAYS: I have never come across him other than on a football pitch and don't know him socially but we had one or two battles because he was a great warrior who didn't like losing. I didn't like losing either and we had our clashes but they were all for the good of our respective teams.
Tubes: Do you remember any funny stories from your career?
SHEARER SAYS: We had a great time with Paul Gascoigne at Euro '96. We cut the bottom of his socks one day and everyone knew apart from him and when he put them on he pulled them right through. It was one of the funniest things and sticks in my head.
Tubes: Where did your hand-up celebration come from?
SHEARER SAYS: It just sort of happened when I was at Southampton. I think someone said to me once: 'Will you ever change your celebration?' and after that there was no way I was going to change it. I changed it once for Newcastle when I went back to Blackburn - but the other 547 times I celebrated with the arm up!
Watch Soccer AM, every Saturday from 10am on Sky Sports.