Palace problems
Cut adrift at the foot of the Premier League and managerless for almost a month, it's been a difficult start to life back in the top flight for Crystal Palace. Adam Bate takes a look at some of the ways the club might have made the transition easier during the course of 2013...
Last Updated: 21/11/13 9:50am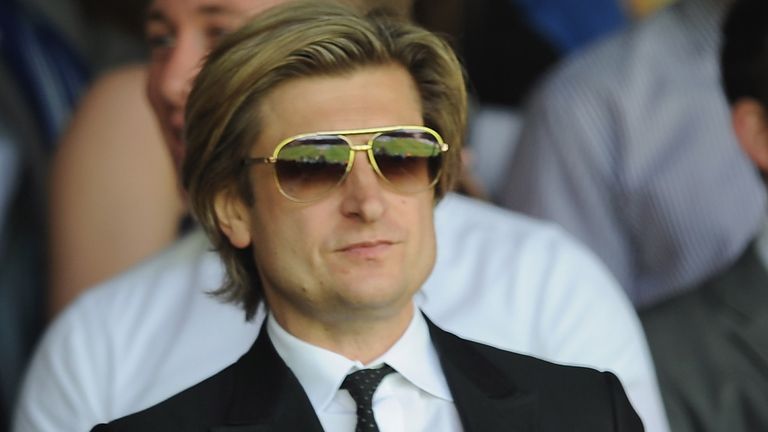 Crystal Palace were the bookmakers' favourite for relegation before the season had started and the odds of an imminent return to the Championship have only increased since then as they sit rock bottom with four points from their first 11 games. A confused recruitment strategy in the summer has been followed by a surprising delay in appointing a successor to Ian Holloway, who left the club in late October. Adam Bate looks at some of the ways in which Palace might have handled things better over the past few months...
Pre-planning in the Championship
Any team that goes up via the playoffs is at a disadvantage. It's not just that the team has accumulated fewer points than the automatically promoted duo and is, by implication, an inferior team. There is also significantly less time to prepare. After all, Cardiff's promotion was confirmed well over a month before Crystal Palace's memorable day at Wembley at the end of May. But this is one disadvantage that can be mitigated by good planning.
Palace may not have been promotion certainties but the Eagles were in the top six for much of the campaign. The opportunity to plan ahead was there and not taken. So while Cardiff were spending big in June having identified their targets, Palace saw the window slam shut in September with plenty of numbers brought in but a quality defender still missing. Playing the part of inexperienced no-hopers might work with some supporters, but to be so woefully unprepared feels unacceptable.
Keeping calm in the transfer window
While Cardiff did key business early and Hull boss Steve Bruce also made the vital signing of Curtis Davies in June, there was still important business done late in the window. The experienced Bruce had the patience to wait for everything to fall into place in mid-August before acquiring the midfield duo of Tom Huddlestone and Jake Livermore from Tottenham. As a result, the Tigers had room in their squad to accommodate important signings who might not have been available earlier in the summer.
Palace's error in this regard has been well-documented. But that doesn't mean it has been overstated. Owen Garvan signed a new two-year contract in May but now finds himself in the reserve squad, while 27-year-old French defender Florian Marange signed a one-year deal in August only to be omitted from the 25-man group a fortnight later. Stephen Dobbie, 30, was also bought and subsequently loaned out. These are not youngsters whose value could increase. They appear to be the signings of a panic-stricken club flailing around aimlessly with little strategy in place.
No director of football
Some of these problems can be attributed to the lack of a director of football at Selhurst Park. Co-chairman Steve Parish has found it a steep learning curve at the helm, while Ian Holloway seems to have been - by his own admission - overwhelmed by the task at hand. "Premier League football is nothing like the shiny, sanitised product that they sell in television ads," claimed Holloway in his Sunday Mirror column back in August. "The game has got more than its fair share of chancers, parasites and hangers-on just out to make a quick killing. And the higher up the food chain you go, the greedier they seem to become."
Life in the Premier League can be difficult as a host of agents set their mind to prising away recently acquired funds from newly-flush promoted clubs. But this is why there should be a specific role at any club for a capable individual to handles transfer and contractual business, while the coach concentrates on preparing the team for the forthcoming challenge. The appointment of Iain Moody to this role in November looks to be an astute move but has come far too late.
Not only might some of the errors and wild goose chases of the summer have been avoided, but an effective sporting director linked to the scouting function could have avoided such a mess in the first place. Former boss Dougie Freedman took much of the scouting department with him to Bolton, including chief scout David Sclanders and performance analyst Vinny North. It is a compelling case for the argument that scouts should be primarily attached to the club, reporting to a director of football rather than the head coach, allowing any transition to be a smooth one.
Succession planning for life after Holloway
It might also have avoided the problems that have come since Holloway's exit. The three-week wait to appoint a replacement has scuppered any hope of providing the new man with an opportunity to get to work in the international break. Instead, the crucial period of games on which Palace are about to embark - with fixtures against Hull, Norwich, West Ham and Cardiff - will be upon the team before they know the identity of the next permanent boss. How much preparation work would it require for a football club to have a good idea of their next manager at all times?
If that seems far-fetched, having a firm grasp of the type of manager that is required does not seem too much to ask. A host of names from Dinamo Moscow coach Dan Petrescu to former manager Iain Dowie have been linked with the post and it's difficult to spot a common thread among them. A clear strategy should be obvious. How do we want the team to play? What type of manager suits the players already there? These are important questions given a limited budget in January. And they should come before the interview process.
Conclusion
Tony Pulis was the man tipped to succeed Holloway in the press conference to announce his exit. "Tony has never got relegated, has he?" asked Parish. "He's out of work, got Premier League experience. Not a bad shout." Holloway concurred. "Tony's one of my best mates," he added. "I've told him (Parish) it's who you need." Almost a month on from that discussion, Pulis is the favourite for a job that remains vacant. If he does finally get the nod, it might just work. But all the evidence suggests that, as far as Crystal Palace are concerned, it will be more by luck than judgement.