Football Podcast
Moyes' troubles at Man United, Big Sam's West Ham woes and Walcott's actions are all discussed.
Last Updated: 06/01/14 3:39pm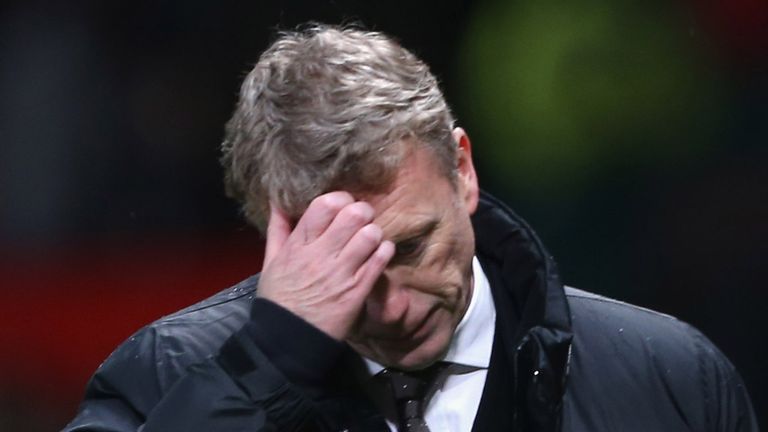 Sky Sports News Radio's Ben Ransom is joined in the studio by TEAMtalk's Matty Briggs and James Dixon for today's Football Podcast, as they discuss a hugely entertaining weekend in the FA Cup.
MOYES FACING HARD TIMES
The studio start by dissecting the fall-out from Manchester United's FA Cup defeat to Swansea City, and Matty believes that United must break the bank for Southampton's Adam Lallana or face finishing outside the top four. James also feels Moyes must bring in a couple of quality midfielders to salvage the season, while host Ben wonders whether the current Premier League champions have lost their appeal to bring in the right players the club needs.
TRANSFER WINDOW
The panel then discuss some of the biggest transfer rumours surrounding the league's top clubs with Matty unsure if Arsenal would be able to follow up their interest in Atletico Madrid's Diego Costa, and questioned the rumour that Arsene Wenger wants Salomon Kalou. James feels Chelsea are in need of another striker and that Liverpool should make a move for Basel midfielder Mohammed Salah. While all three agree that Dimitar Berbatov would be a good short-term fix for Arsenal.
SAM ALLARDYCE STRUGGLING
Ben, James and Matty move onto the subject of Allardyce and the speculation surrounding his position at West Ham after their 5-0 thrashing at the hands of Nottingham Forest. James and Matty looked ahead to the difficult fixtures facing the club, and believe that the trip to Cardiff on Saturday could be make or break for the Hammers boss. Ben pointed to the style of football had not always being accepted by fans and that Allardyce is facing a losing battle to stay in the job.
THEO IN TROUBLE?
Next on the agenda is Theo Walcott's gesture at the Tottenham fans during Arsenal's FA Cup win. Ben says Walcott would have been getting a torrent of abuse from the Spurs fans, with Matty and James both agreeing that the Arsenal striker, pointing out the scoreline to the away fans, doesn't warrant any major action.