The Fantasy Football Club: Get tickets and meet the one and only Les Ferdinand
Want to meet Les Ferdinand on this week's The Fantasy Football Club? Then head this way for ticket details...
Last Updated: 23/08/14 12:52pm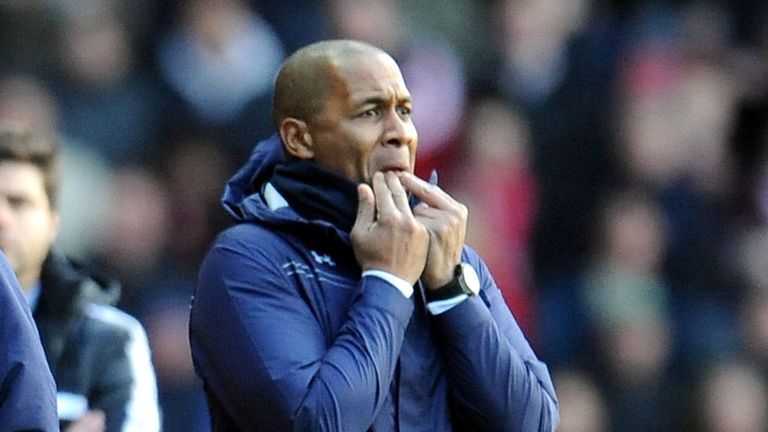 We're offering tickets to Thursday night's recording of the show in west London when you'll get the chance to meet former England, Tottenham and Newcastle striker Les Ferdinand.
Ferdinand will talk about his stellar playing career, which yielded 149 Premier League goals and 17 England appearances, when he drops by for a chat with Fenners and Merse.
The Londoner will also reflect on his time as part of Tim Sherwood's coaching staff at Tottenham, and perhaps reveal whether he has any ambitions of becoming a manager.
Les will pick a #One2Eleven, too, so one big question remains: after Sherwood put Ferdinand in his dream team, will Les repay the favour?
If you fancy being part of the studio audience, just email us at fantasyfc@skysports.com - and we'll let you know if you've secured a place.
Remember, you need to be able to make your own way to Sky Studios in London on THURSDAY evening.
So drop us a line and who knows? You could be part of The Fantasy Football Club...